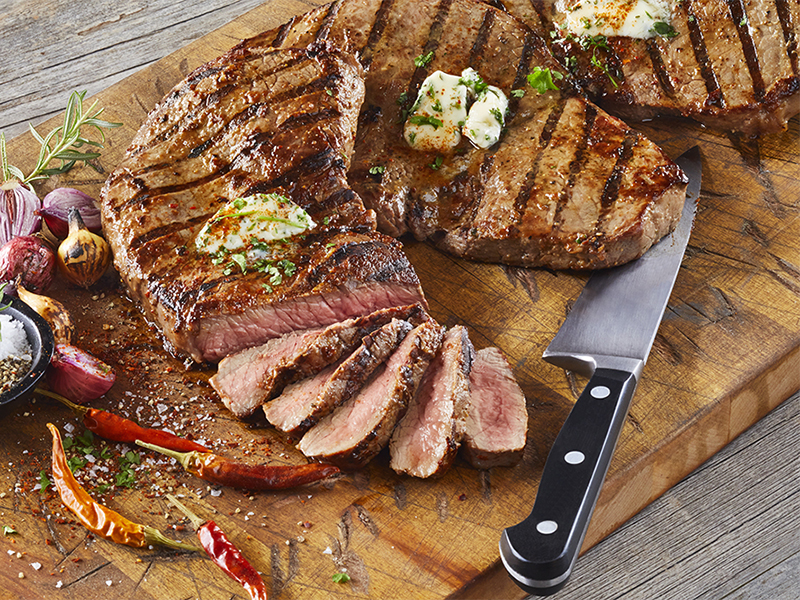 It's Our Meat That Made Us Famous!
When you're ready to prepare a meal, trust us to provide the finest meats and seafood. For over 80 years, we have been known for our high-quality meat department.
Our meat cutters attend school for 2 years and are certified by the state of California. The intensive training program produces skilled meat cutters with a deep understanding of the company's high standards.
State Certified Meat Cutters
We have the most experienced, knowledgeable people. Our State Certified Meat Cutters:
Skillfully cut offerings of meat, fish or poultry.
Can prepare, season, and tie roasts.
Grind beef and other meats.
No one is better equipped to meet your needs than our professionally trained State Certified Meat Cutters!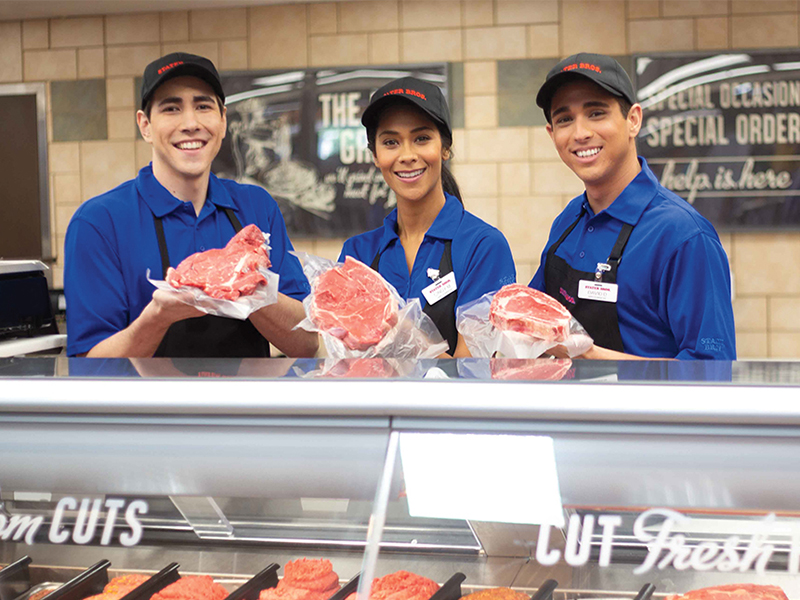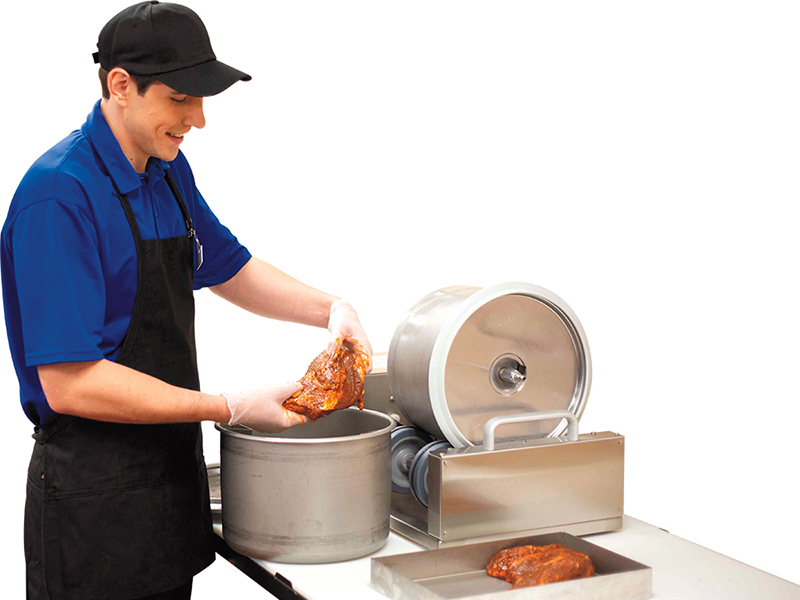 Vacuum marination allows the marinade to fully permeate the meat and infuse it deep with flavor. The best part? A process that normally takes hours can now be accomplished in less time than it takes to do your shopping. Stop by and let us marinate your favorite meat to perfection while you shop or choose a pre-marinated option from our full service case.
Available flavors:
Herb & Garlic
Santa Cruz Lime
Texas BBQ
Burgundy Pepper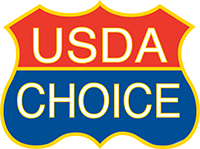 Look for
USDA Choice Beef
We offer a wide selection of USDA Choice Beef. It is high quality and will be very tender, juicy and flavorful. Perfect for roasting, grilling or broiling.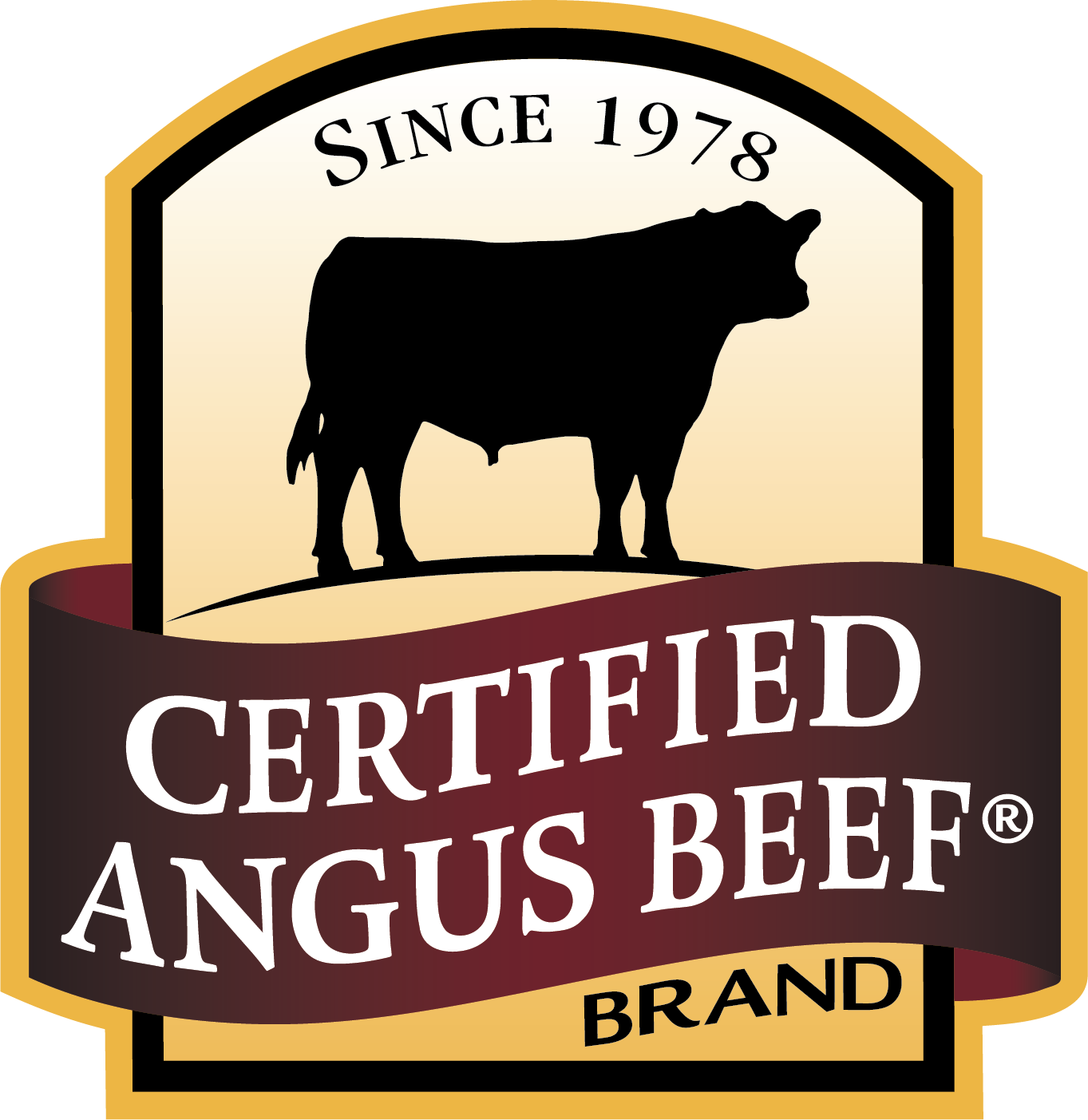 Approved Supplier of
Certified Angus Beef®
The Certified Angus Beef brand ensures incredibly flavorful, tender and juicy beef due to high amounts of marbling in every cut. Only the best of the Choice and Prime grades is considered for the premium label. Then beef must pass the brand's 10 science-based specifications for quality. Learn more here.
From wild-caught to farm-raised, you will find the perfect seafood for any dish!
Ready Chef Go microwave steamer bags are a great way to cook a delicious meal in minutes.
Let us steam your seafood in store (available at select locations).
Stater Bros. Shrimp bags are 3 Star BAP Certified (Best Aquaculture Practices).
Our fresh Tilapia is 100% all-natural, raised in pristine deep-water lakes and is sustainable and traceable.
Don't see what you're looking for? Let us know! We'll do our best to order it for you.
Committed to Full Service
Have your steak as thick or thin as you like. Our Certified Meat Cutters will assist you with the perfect steak for your perfect meal.
We will be happy to grind any piece of meat to your liking. Whether you're in need of lean ground beef or ground pork for sausage, we will be happy to grind any piece of meat to your liking.
We offer a variety of quality Amazing Taste Seasonings. Pick your favorite and let us season your selection. Perfect for beef, pork, chicken and seafood.
This vacuum marinating process infuses the meat deeper than traditional marinating methods. Enjoy a more tender, juicy and flavorful eating experience.
Let us suggest what cut of meat would benefit the most from our tenderizing services. We can help cut your prep time and enhance the tenderness of your cut of meat.
Pick out a beautiful piece of salmon from our selection and we'll steam it for free. Want to eat it later? Ask us for a free microwavable bag so you can steam it at your convenience!

Cape Covelle is the newest addition to our Family of Brands that offers high quality, delicious fresh off the dock taste, at an affordable price. Find it in the freezer.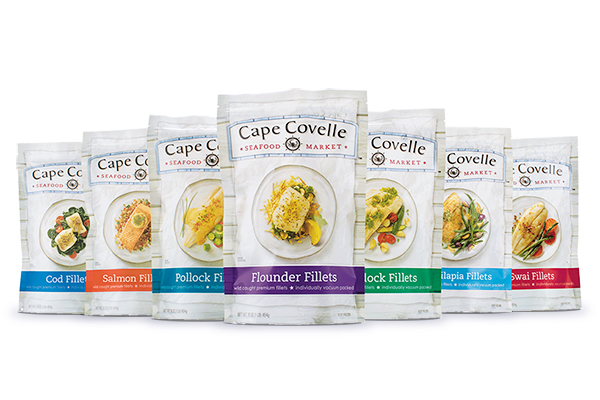 Check Out These Great Recipes