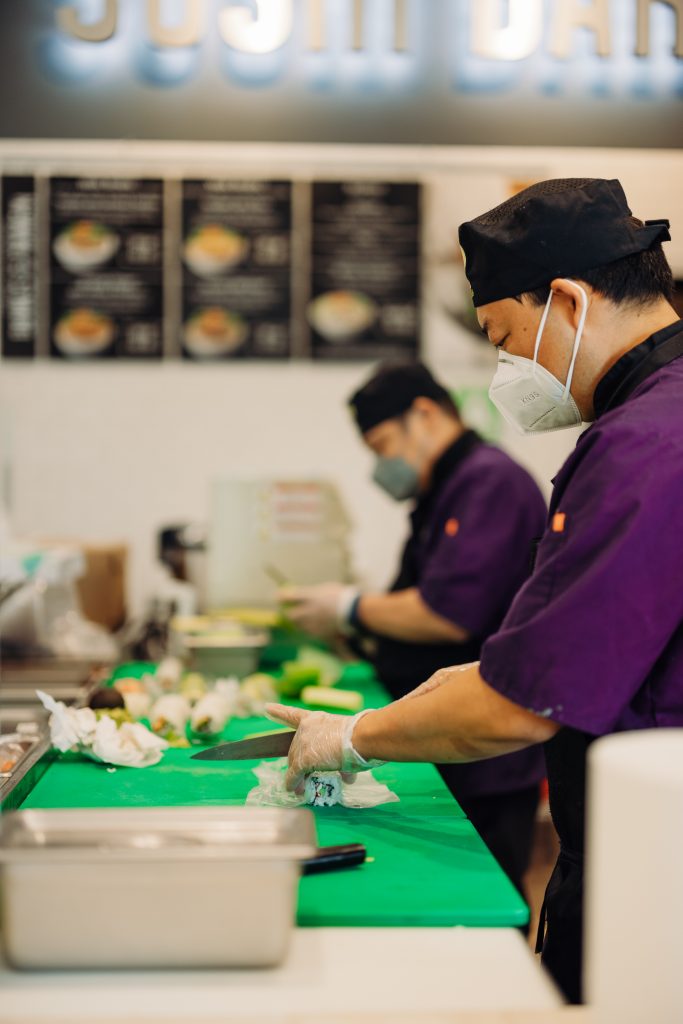 A full, authentic sushi bar preparing real sushi, handrolls and more. Always available and ready to go. 
Wide selection of freshly prepared sushi rolls.
Boba Tea, brewed and ready.
Large sushi platters, perfect for any celebration.
Vegetarian options available. 
100% sustainable fish in every roll.
No artificial colors or flavors.
Each sushi bar has real chefs handcrafting fresh sushi rolls every day. If you're looking for a specific roll, just ask!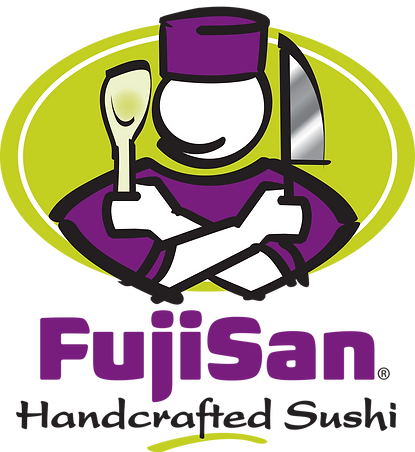 FujiSan is family. We are a family of artisans who are passionate about perfecting our craft. We hold ourselves to the highest standards of excellence and service to you, our customers. We strive to create experiences to enjoy with all the senses through sushi and Asian-inspired dishes.
Fresh cut fish, delicious toppings and sauces. Expertly rolled.
Each and every roll is hand prepared by real sushi chefs. Each roll is made with real ingredients, free from artificial colors and preservatives. Raw, cooked and vegetarian options are available.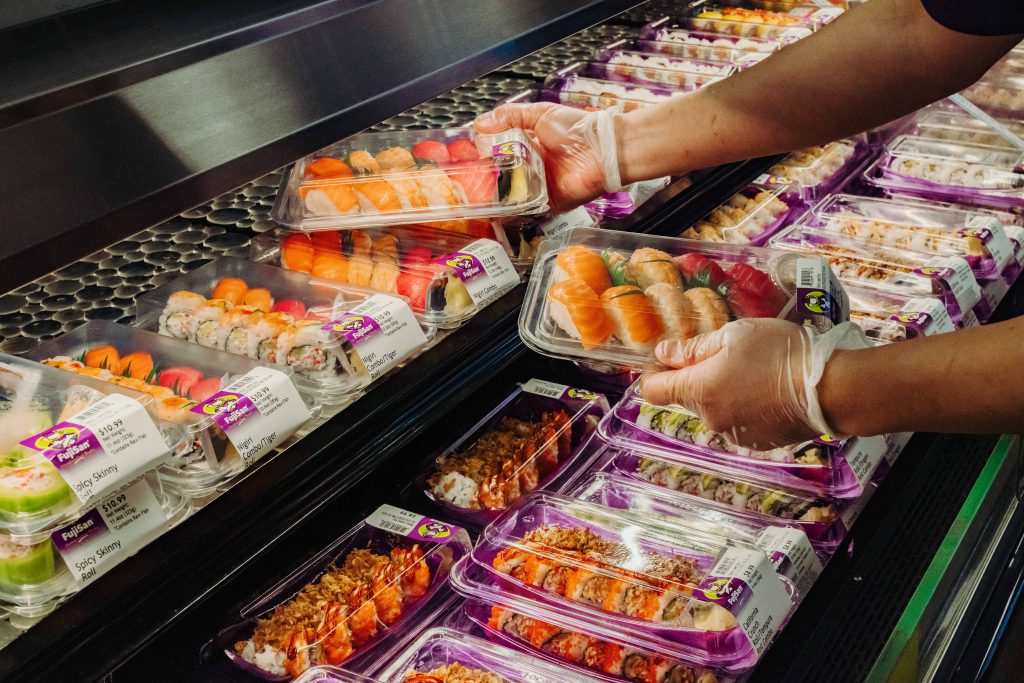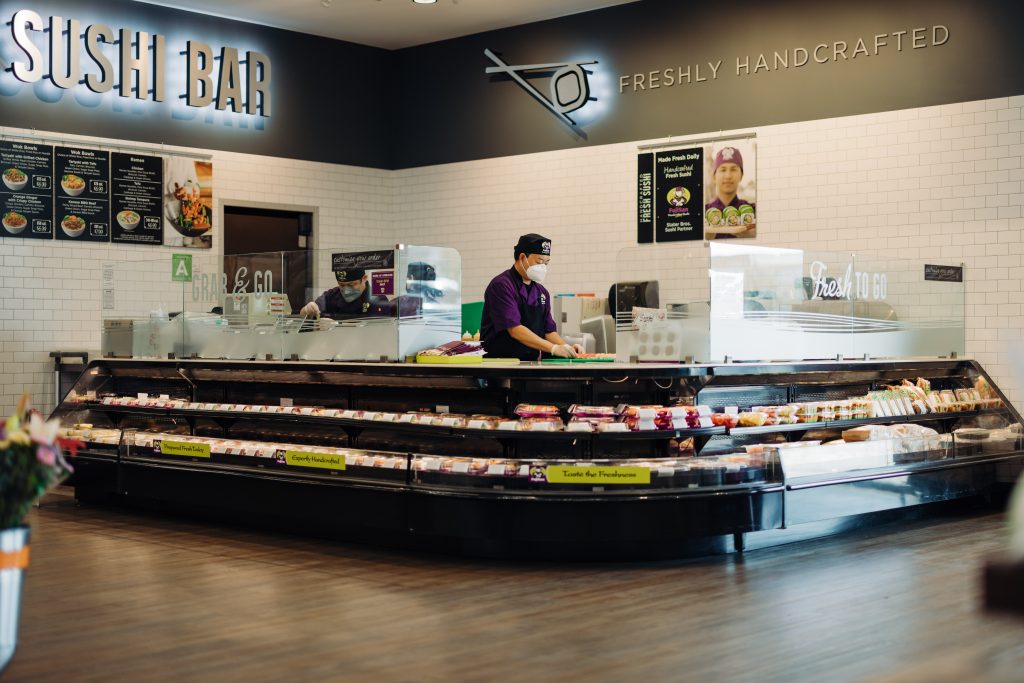 Freshly brewed boba tea, salads, and more.
Freshly brewed teas and boba pearls.

Delicious dumplings and bao.
Crunchy seaweed salad.