CEO Pete Van Helden Appointed to Chairman and Varner & Brandt Managing Partner Sean Varner Appointed to Vice Chairman
San Bernardino, California (October 5, 2022) – Stater Bros. Markets, the largest privately owned supermarket chain in Southern California, announced that Phil Smith will retire as Chairman of the Board for Stater Bros. Holdings, Inc., effective immediately. Stater Bros. Chief Executive Officer Pete Van Helden has been appointed Chairman, and Sean Varner, Managing Partner of Varner & Brandt LLP, has been appointed Vice Chairman. Smith will remain on the Board of Directors.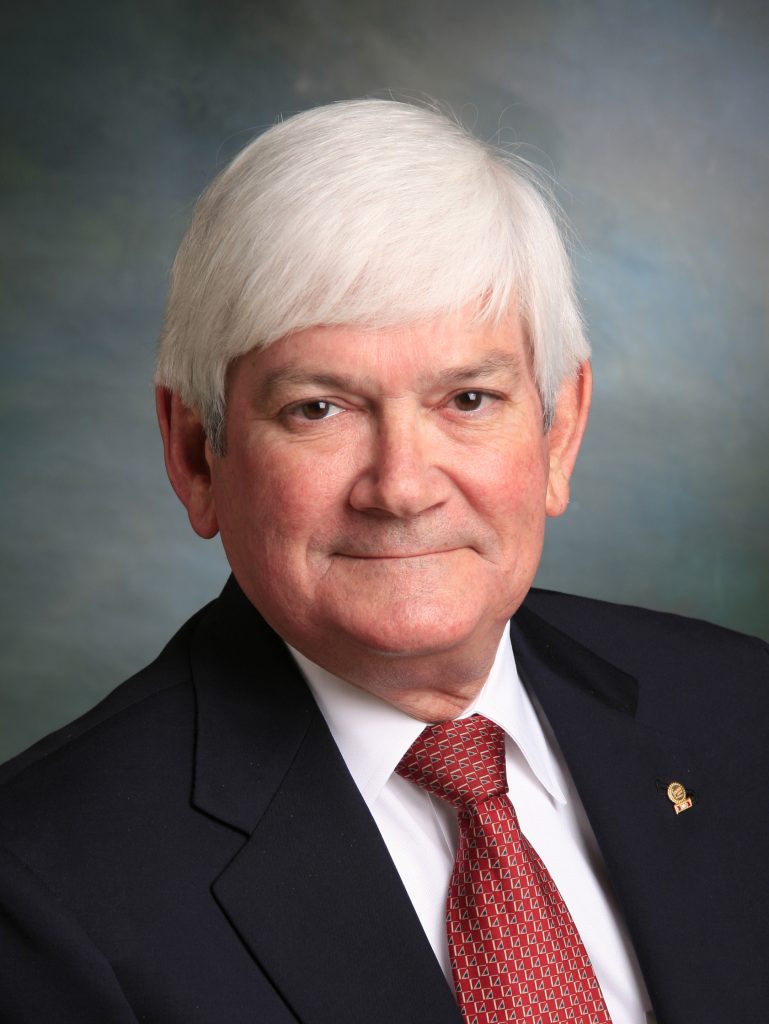 Smith has had a distinguished career at Stater Bros. spanning over three decades. He began his career at the company in 1987 as a controller and was promoted to Vice President-Controller in 1998. He held various finance and accounting leadership roles, ultimately serving as the company's Executive Vice President Finance/Chief Financial Officer/Chief Accounting Officer before his retirement in 2012. Afterward, Smith stayed on as a consultant at the request of late Executive Chairman Jack H. Brown. In 2016, after Brown's passing, Smith was asked to serve as Chairman of the Board. During Smith's tenure, Stater Bros. saw itself grow from under 100 stores to over 170 locations throughout Southern California.
"It has been a privilege and honor to serve the Stater Bros. team and our loyal customers over the last 35 years," said Smith. "With Pete and Sean's leadership, the company will be in capable hands, and I look forward to seeing them take Stater Bros. to the next level."
Van Helden said, "On behalf of the Board and Stater Bros. employees, I would like to thank Phil for his years of dedicated service to the company, our teammates, and our customers. We wish him the best as he embarks on the next journey in his life."
"Varner & Brandt's relationship with Stater Bros. goes back many years, and is based on mutual respect and aligned values," Varner noted. "I am honored to serve as Vice Chairman and look forward to helping Stater Bros. achieve even greater success in the future."
Van Helden joined Stater Bros. Markets as President and Chief Operating Officer in 2013. In 2016, he was appointed to the position of Chief Executive Officer by Stater Bros.' late Executive Chairman, Jack H. Brown. In 2021, he was appointed Vice Chairman of the board of directors. Van Helden currently serves and will continue to serve as Chief Executive Officer (CEO).
Varner is the Managing Partner of Varner & Brandt LLP, the leading business law firm in Southern California's Inland Empire. He has over 25 years of legal and business expertise focusing on corporate and business law, real estate transactions, development and land use, finance, and technology. In 2021, Varner was appointed to serve as Corporate Secretary and General Counsel of Stater Bros. Holdings, Inc.
About Stater Bros. Markets
Communities throughout Southern California look to Stater Bros. Markets for Fresh. Affordable. Community First. grocery shopping every day. Stater Bros. nurtures families and their communities at more than 170 stores and through the helping hands of 18,000 caring employees. While the Stater Bros. meat counter is legendary for its quality and variety, every store department is designed to surprise and delight today's shoppers. The company lives out its values through the charitable efforts of its non-profit, Stater Bros. Charities. Learn more at staterbros.com.
STATER BROS. MARKETS…SERVING SOUTHERN CALIFORNIA FOR 86 YEARS
# # #