Save a Shortcut to the Weekly Ad

Want the quickest way possible to the Stater Bros. Markets weekly ad? Add a shortcut on your desktop or home screen. Click your device below to get detailed instructions on how to set up a shortcut to the digital weekly ad.
iPhone
MacOS
Android
Windows
iPhone
Step 1
Using your iPhone's (also works on iPad) browser visit staterbros.com/weeklyad. At the bottom of your screen tap the share icon.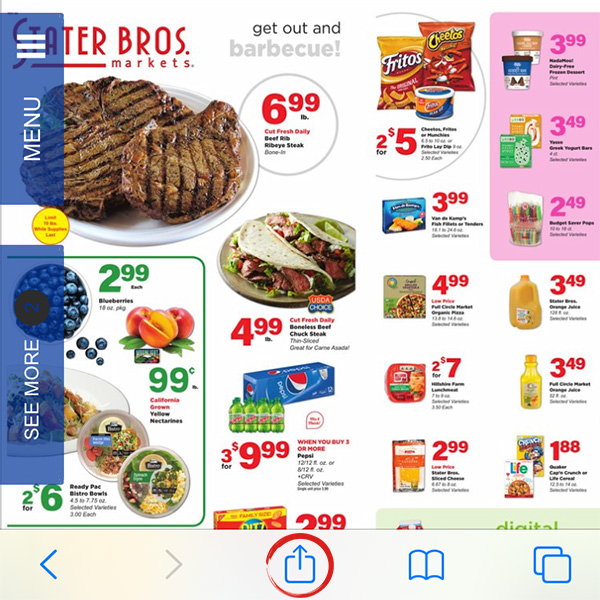 Step 2
Tap "Add to Home".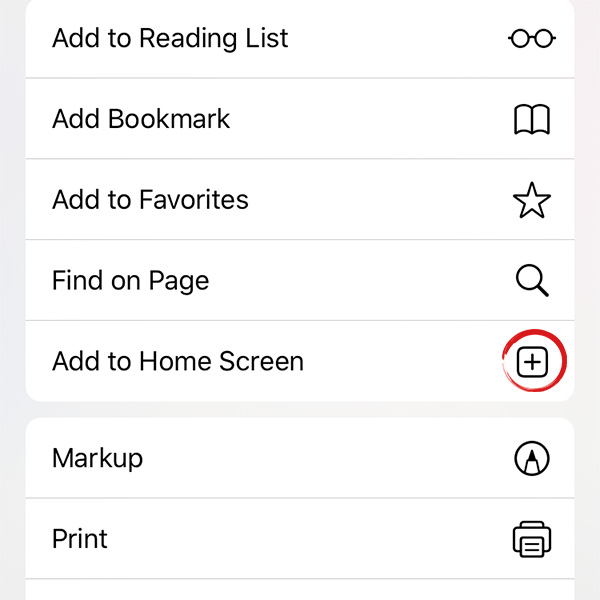 Step 3
Click "Add".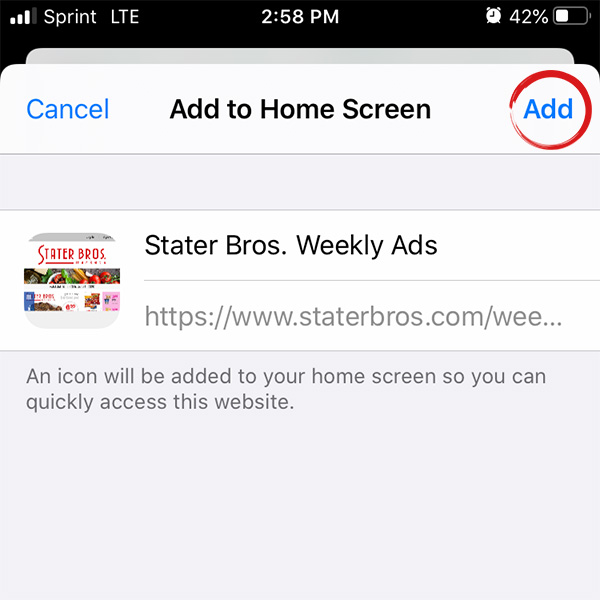 Step 4
Now you can view the Weekly Ad right from an icon on your homescreen.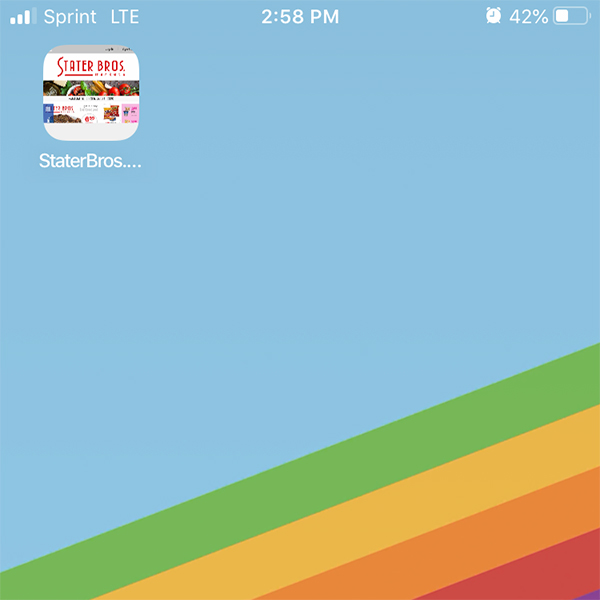 MacOS
Android
Windows