Whether you're enjoying it for breakfast or as an afternoon snack, you can never go wrong when it comes to yogurt. Yogurt is one of those versatile items that has become a staple in our fridges, and for a good reason. For one, it's delicious. Second, it's good for you. Yogurt is rich in nutrients, probiotics, and not to mention high in protein. Finally, and most important, there are endless creations when it comes to how to customize it!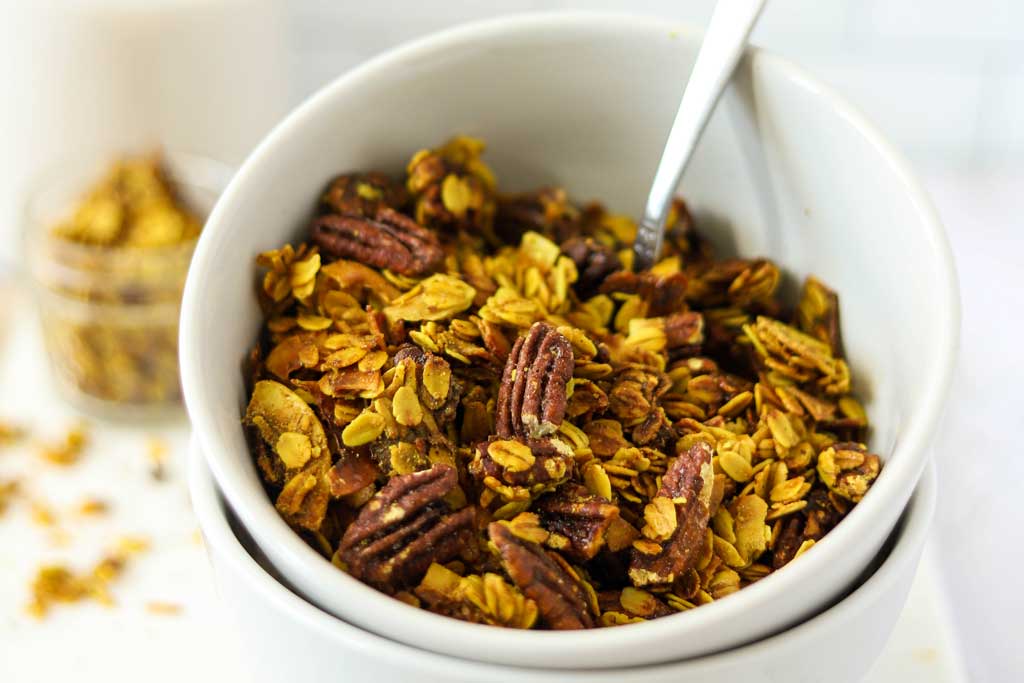 1. Yogurt & Granola
This combination is definitely the quickest, easiest and packs a ton of flavor. If you're looking for a healthy granola mixture we recommend the Stater Bros. Markets Crispy & Crunchy Granola with Blueberry Flax. This granola is made with whole grains, blueberries and flax seeds. This combination is high in fiber, low in sugar and high in omega-3s.
Or if you're feeling adventurous, you can even make homemade granola. All you need are rolled oats, maple syrup, coconut oil, cinnamon, a pinch of salt, and your favorite dried fruit and or nuts. Raw pecans and chopped walnuts are great additions to granola and add a nice serving of healthy fat too. If you're going the dried fruit route, we recommend trying coconut shreds, raisins, or dried apricots for a sweet touch.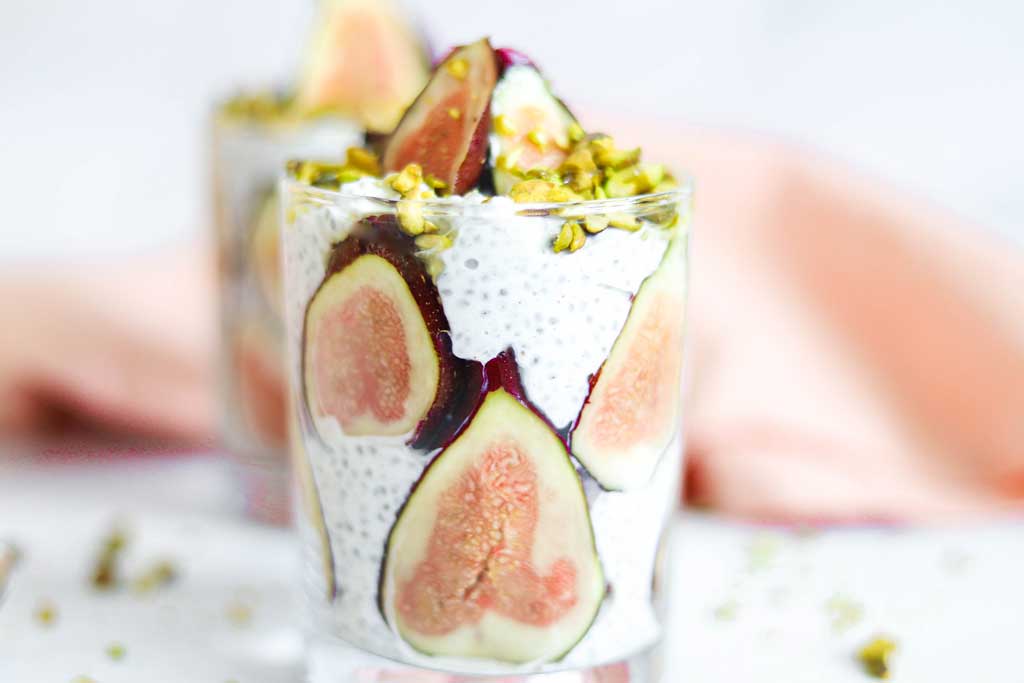 2. Chia Yogurt Breakfast Bowl
Chia seeds are a great source of fiber and protein, so combined with yogurt, you have one healthy morning meal! Chia seed pudding is an easy breakfast that you can prepare the night before. To make chia seed pudding, combine 1/2 cup of your favorite plant-based milk, 1/2 cup yogurt, and 1/4 cup chia seeds. After you mix the ingredients together, cover and refrigerate overnight.
That's it! After that, the rest is up to you to customize. If you want to keep it simple, just add a dash of cinnamon and honey to your bowl before refrigerating overnight. Or, if you want to add even more protein, try adding a tablespoon of almond butter with bananas or apples. Not only does this taste delicious, but it will also keep you full all morning long! If you want to go in a sweeter direction, try adding a fresh fruit like pomegranate seeds or black figs. Whatever you choose, these healthy breakfast bowls are sure to be a treat.
3. Protein Pancakes
Protein pancakes have no added sugar and can be made in less than 10 minutes! Start by combining 3 eggs, 1/3 cup of your favorite protein powder, 1/4 cup of almond milk, 2 teaspoon baking powder, 1 teaspoon cinnamon and a pinch of salt in a bowl. Then, heat 1 tablespoon of coconut oil in a medium pan and add a scoop of pancake batter. Once it begins to bubble, flip and cook for another minute on medium heat. Repeat with the rest of the batter. Once the pancakes are cooked, add a tablespoon of Greek yogurt between each pancake as you stack them. Then, just add your favorite topping and drizzle lightly with maple syrup.
This is a great way to mix up breakfast and also serves as a tasty alternative to traditional pancakes. For toppings, you can add anything from dark chocolate chips to strawberries, and even peanut butter.