Scoot over Valentine's Day, we're getting together with our best friends and celebrating Galentine's Day with an at home brunch and spa day. Start marking your calendar because we've got the entire day booked starting with brunch, then having a little home spa time, and ending it with a comfy and cozy movie marathon with dessert! And no, we didn't forget about the bubbly!
What and when is Galentine's Day?
So we've all heard of Valentine's Day; it's a mushy-gushy holiday filled with extravagant gifts, flowers, gazing into the eyes of your S.O. over a romantic candle-lit dinner, and so forth. Getting all dressed up in your meticulous V-Day outfit and making fancy restaurant reservations sounds fun and all, but we think Galentine's Day is much more relaxed – partly because you can show up in your PJs. It's a special holiday to celebrate your friendships and spend quality time together.
While Galentine's Day isn't an official holiday on the calendar, we think it's equally important as Valentine's Day because before it's inception, there was no set date that recognizes and honors friendship. Plus, we think it's plenty of fun to get all your friends together, eat yummy foods, exchange gifts, pour a glass of bubbly or two, and celebrate each other. Galentine's Day is typically celebrated on February 13, the day before Valentine's Day. However, it's not a hard-set date and the pseudo holiday can be celebrated before or after the 13th.
Where did Galentine's Day come from?
Galentine's Day has a unique origin, its inception doesn't come from a company or any historical moment. The fake (yet very important) holiday comes from an episode of Parks and Recreation, a popular sitcom that follows Leslie Knope and other characters in a fictional government office of Pawnee, Indiana. In the episode "Galentine's Day," Leslie Knope gets all her girlfriends together to celebrate their friendship brunch with waffles and love on February 13, a day before Valentine's Day. It was a hit! Galentine's Day henceforth is now celebrated amongst friends and besties alike.
How do I celebrate Galentine's Day?
Galentine's Day doesn't have all the silly little rules like its sister holiday, Valentine's Day. There are no specific things you must do if you're celebrating. We like to think it's a day where there are no hard expectations and to just have a good time with a group of your best friends. Also, while Galentine's Day is often times celebrated as a girls-only event, feel free to invite friends of any gender. Although there are no specific subset of rules to to abide by – we do have a few recommendations to make your Galentine's Day celebrations the best!
Give Each Other Gifts or Set Up a Secret Cupid Exchange
Galentine's Day is the perfect day to "just because," spoil your friends. There's really no other holiday besides Christmas or your friend's individual birthdays where friends give each other gifts. It's a nice addition to the Galentine's Day celebration that makes it that much more fun. You can either give each friend a personalized gift or set up a "Secret Cupid" gift exchange beforehand where each friend is given one person to buy a gift for. Some great gifts we recommend are flowers, wine, chocolate, and gift cards. Gifts do not need to be extravagant to be meaningful, and while gift giving is fun, it's also never mandatory.
Galentine's Day Brunch
In our opinion, Galentine's Day isn't complete without brunch! What better time to go all out and make a spectacular brunch to share with your friends? No pesky reservations required. Here's what we recommend you make: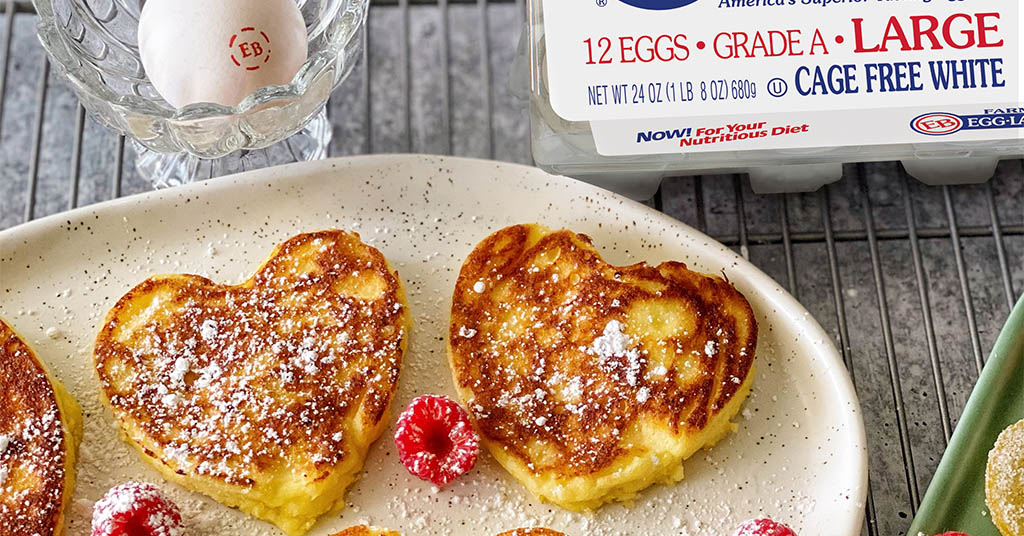 Soft, delicately sweetened, and lemon-scented; we can't think of a better dish to serve your friends on the special day! These pancakes are made with whipped ricotta cheese and lemon zest, a unique twist on traditional pancakes for unique friendships. And, they're easy to make.
Ingredients:
3 Large Eggland's Best eggs, separated
3/4 whole milk ricotta cheese
1/4 cup vegetable oil
1 tsp vanilla extract
2 tbsp lemon zest (approx. 2 lemons)
1/4 cup flour
2 tbsp sugar
1/4 tsp kosher salt
2 tbsp butter
2 tbsp vegetable oil
Directions:
Separate egg whites and egg yolks. Beat egg whites to a stiff peak and set aside.
In a separate bowl, combine egg yolks and the next four ingredients. Use a whisk or a fork to combine all of the ingredients. Add the flour, sugar and salt to the egg yolk mixture.
Using a spoon, add the stiff egg whites to the pancake mixture.
Mix the two items gently, but thoroughly. Once you have prepared the pancake batter, you are ready to start cooking.
Place a baking sheet in a 170° oven. As you cook each pancake, place them on the baking sheet. This step will ensure that each pancake is deliciously hot before serving.
Heat a non-stick pan on medium heat. Add one tbsp of butter and one tbsp of vegetable oil to the pan. The vegetable oil will prevent the butter from burning. Once the butter has melted into the vegetable oil, add three tablespoons of lemon ricotta pancake batter to the center of the pan. Cook each side for 1½ – 2 minutes.
Place the fully cooked pancake in the oven.
Repeat.
After cooking ½ of the pancake batter, add the remaining tbsp of butter and tbsp of vegetable oil to the non-stick pan. Continue cooking the pancakes. As soon as you have finished cooking all of the pancakes, remove the cookie sheet from the oven.
Yields 4 pancakes.
Toppings
Maple syrup
Powdered sugar
Fresh strawberries and raspberries
Whipped butter
Fresh whipped cream
Sides
Fluffy scrambled Eggland's Best Eggs
Crispy Applewood smoked bacon
Golden hash browns
Bubbly Bubbly Mimosas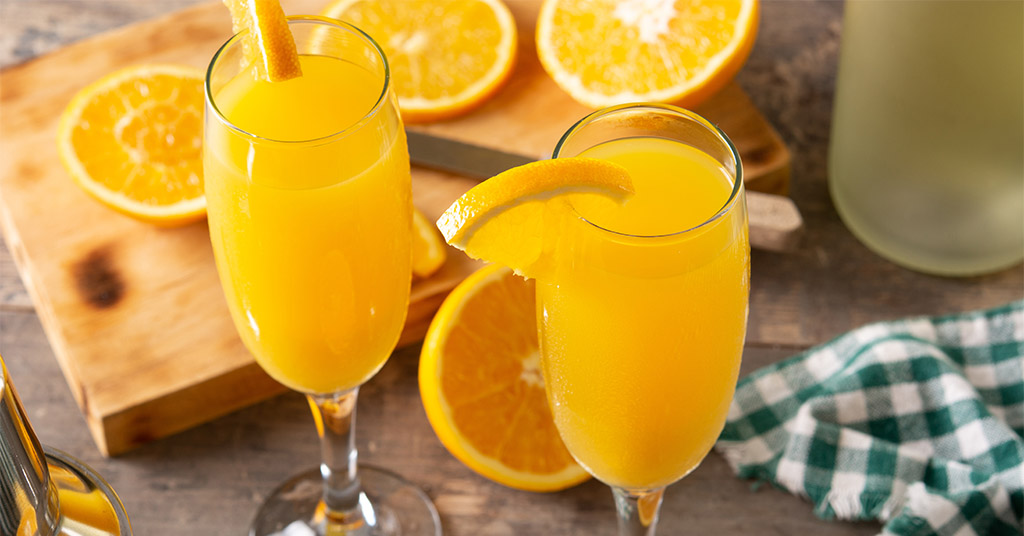 The quintessential Galentine's Day cocktail (at least in our opinion)! Mimosas are as easy to make as they are to drink. They're made by combining equal parts (debatable to many) sparkling wine like champagne and fruit juice.
Champagne Recommendations
We always recommend picking up Brut or Extra-Dry champagne for mimosa making. That way, your mimosa's sweetness is balanced with the sugar from the fruit juice.
Fruit Juice Recommendations
Mimosas can be made with any and every type of fruit juice. If you have the time to spare, squeezing your own juice makes for the very best mimosas. However, picking up ready to go juice works just as well.
Galentine's Day Spa
Galentine's Day should be a day of relaxation with your favorite gal pals. What better way to unwind and relax together than by having a mini spa session? Not only will you have great company, the self care will have you feeling refreshed and rejuvenated! Here's what we recommend for the best spa sesh:
Light Candles and Set Out Fragrant Flowers
Lighting candles and setting out fragrant flowers can help create a relaxing and soothing atmosphere for an at-home spa session. The warm glow of candles can provide a sense of calm and tranquility, while the aroma of fresh flowers can help to uplift your mood and create a spa-like ambiance. We recommend picking out chamomile, eucalyptus, red roses, and peonies as they are some of the most fragrant flowers and greenery.
Make Fresh Made Face Masks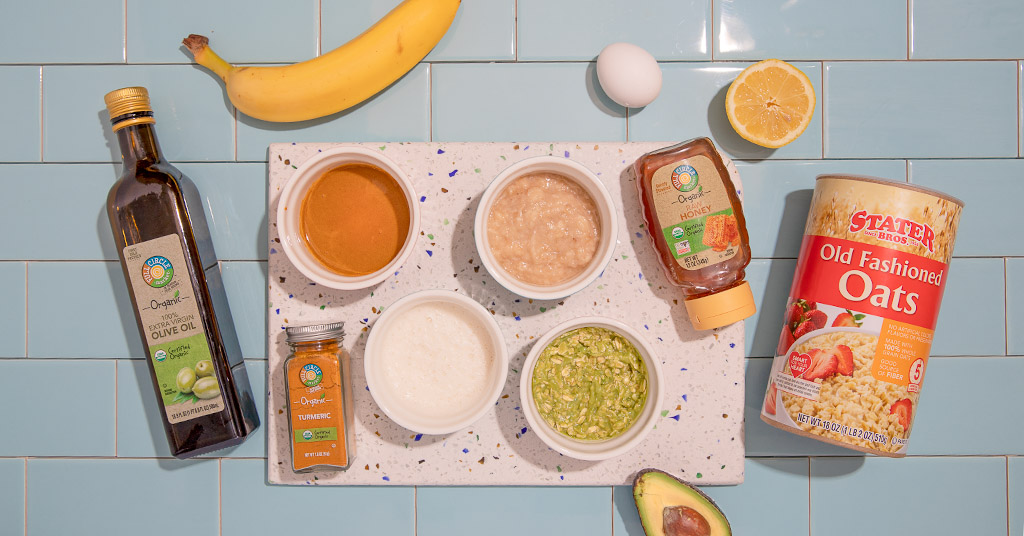 These face masks are made with simple and fresh ingredients, perfect to make together with your gals. There are four different recipes for various skin types and they're portioned for one person, so everyone can have their own. To find the full recipes, read our Face Masks Blog.
Have a Mini Mani-Pedi Session
Set up a relaxing foot soak.
An Epsom salt foot soak is a simple and effective way to create a spa-like experience at your Galentine's Day gathering. Epsom salt has many benefits, including reducing inflammation, soothing sore muscles, and improving circulation. To make a foot soak, simply add 1 cup of Epsom salt to a basin or foot bath filled with warm water. Soak your feet for 15-20 minutes, then dry them off and moisturize. For added luxury, use a scented Epsom salt for your foot soak like our Lavender or Eucalyptus Epsom salts.
Give each other a manicure.
Giving each other a manicure is a must on Galentine's Day. Not only is a great way to have fun with your friends, but it's also a way to try out new colors and designs! Make sure you have supplies ready like nail polish, base coats, top coats, and cotton swabs. Pair that with some mimosas or cocktails and the scented candles and flowers we mentioned earlier and it'll be a great time!
Galentine's Day Movie Marathon + Dessert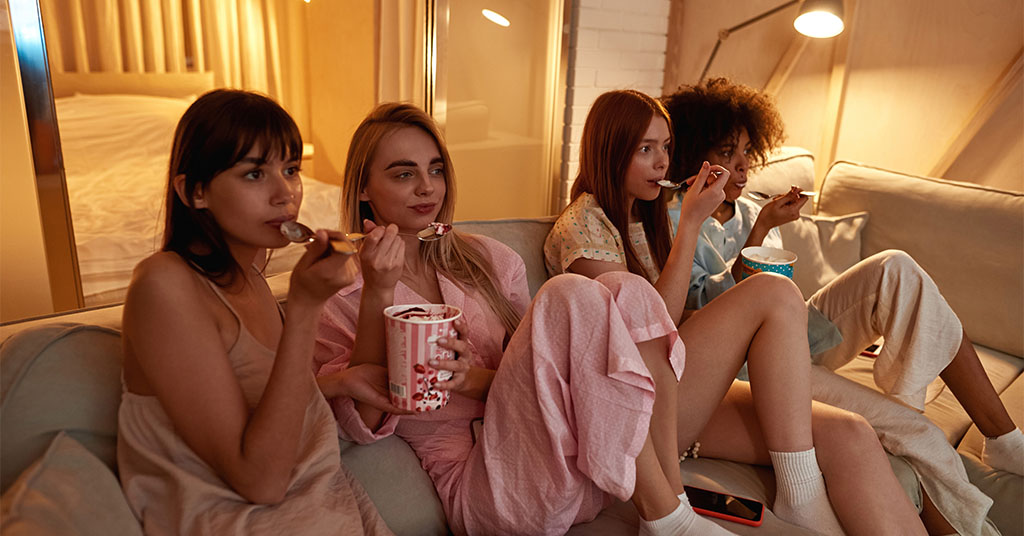 Grab your snuggliest blankets, your besties, some snacks, and pick our your favorite movies! No Galentine's Day is complete without having a movie marathon; romcoms, horror, drama, suspense, the choice is yours. Depending on the movie you choose you may want to stock up on tissues.
Here are a few of our favorite Galentine's Day movies, just make sure everyone's of appropriate age depending on the movie's rating.
Mean Girls
The Notebook
50 First Dates
Bridesmaids
Twilight Series
Sixteen Candles
Devil Wears Prada
Snacks and Dessert for Galentine's Day
What's a movie marathon without good snacks? We say they're equally as important as the movie you and your besties choose! Here's what we recommend you bring to the couch:
Crav'n Chips and dip
Chocolates & other sweets
Ice Cream
& any other snacks your friends love
Mini New York Cheesecakes For Dessert
These mini cheesecakes aren't just adorable—baked in a muffin tin, they're quicker to make than traditional cheesecake and perfectly portioned for snacking. Make these ahead of time and store them in the fridge until you need them.
Ingredients:
Crust
2/3 cup graham cracker crumbs
1 tbsp sugar
2 tbsp butter, melted
Pinch of salt
Filling
28-ounces cream cheese, softened
1/4 cup plain Greek yogurt
2/3 cup sugar
1 teaspoon lemon zest
2 large eggs
2 large egg yolks
1 teaspoon vanilla extract
1 teaspoon lemon juice
Pinch of salt
Topping
1 cup sliced strawberries or chopped pitted cherries (fresh or frozen, thawed)
1 tablespoon sugar
Directions:
Preheat oven to 325°F. Line 12 (1/2-cup) muffin cups with paper liners.
To prepare crust: Combine graham cracker crumbs and 1 tablespoon sugar in a medium bowl. Drizzle in melted butter and stir with a fork to combine. Divide the mixture among the muffin cups (about 1 tablespoon each) and press down with the back of a spoon.
To prepare filling: Beat cream cheese, yogurt, 2/3 cup sugar and lemon zest in a large mixing bowl with an electric mixer on medium speed until combined. Add eggs and egg yolks one at a time, beating well after each addition. Add vanilla and lemon juice and beat, scraping the sides of the bowl as needed, until just combined. Divide the batter among the prepared cups (the cups will be full).
Bake the cheesecakes until a toothpick inserted in the center comes out clean, 20 to 25 minutes. Transfer to a wire rack and let cool completely. Then refrigerate until cold, about 1 hour.
To prepare topping: Combine strawberries (or cherries) and sugar in a small bowl. Let sit at room temperature, stirring occasionally, for about 1 hour. Then refrigerate until ready to use.
To serve, top each cheesecake with a generous 1 tablespoon of the fruit.
We hope you have fun together with your closest friends and celebrate each other this Galentine's Day. Now if you're also planning a fun Valentine's Day, check out our Valentine's Day page for inspiration.