Every day is a great occasion to spoil your pet. But May is National Pet Month, giving you even more reasons to celebrate them! So, whether your pets have fur, paws, fins, wings, or slither around with none of those things, take some time this month to appreciate the pets that make your house a little more of a home.
Toys
Does your dog go crazy for squeaky toys? Try a mallard duck toy. And you can't go wrong with a classic rope toy for chewing and tug-of-war.
When it comes to entertaining your cat, have you ever tried a laser pointer? Point it at the floor, the wall, the ceiling … just about anywhere you don't mind your cat clawing at.
You can get creative with homemade toys, too. Remember how your kids could turn a cardboard box or old sweater into a toy? Pets are the same way, especially when they're young. So, look around the house for nontoxic items you aren't using anymore and watch your pets go nuts!
Food and Treats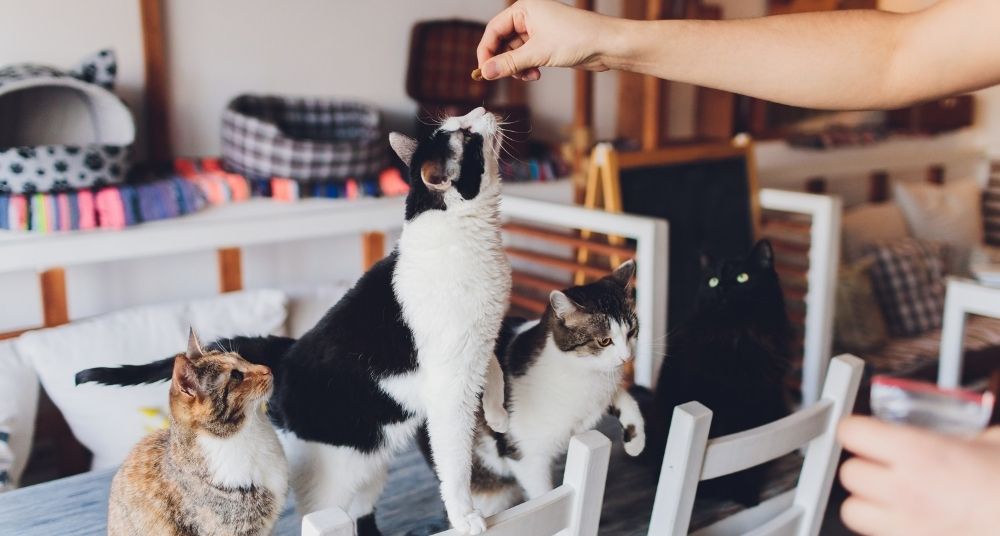 Just like people, pets deal with allergies and intolerances, too! Consult with your vet to learn whether it's ok to change your pet's food and how to avoid digestive upsets.
Need a new dinner option for your dog? Try this dry food featuring beef, chicken, and cheese flavors all in one! And for dessert, most dogs can safely munch on apple slices (seeds removed), blueberries, or peach slices. Pair with plain yogurt (no sugar or other sweeteners, please!) for a parfait!
Looking to make your cat's day? Give them a wet food that has salmon, oceanfish, crab, and shrimp all together in a gravy. And while it may be tempting to give your cat a sweet treat for dessert, did you know that cats aren't able to taste sweet flavors? It's safe to feed them bite-sized pieces of fruits like banana, strawberries, and mangos, but they might be more interested in a second helping of tuna. After dinner, don't forget the catnip!
Clothes and Costumes
If your pet will tolerate a hat, scarf, or even full costume, it's worth the laughs.
And you don't have to wait for Halloween. This National Pet Month, pick up some costume pieces made especially for your type of pet. You can find these online or in your local pet store.
Get the kids involved, too! Can you find matching or themed outfits for them?
And don't forget to have a photoshoot to capture the memories.
Adventures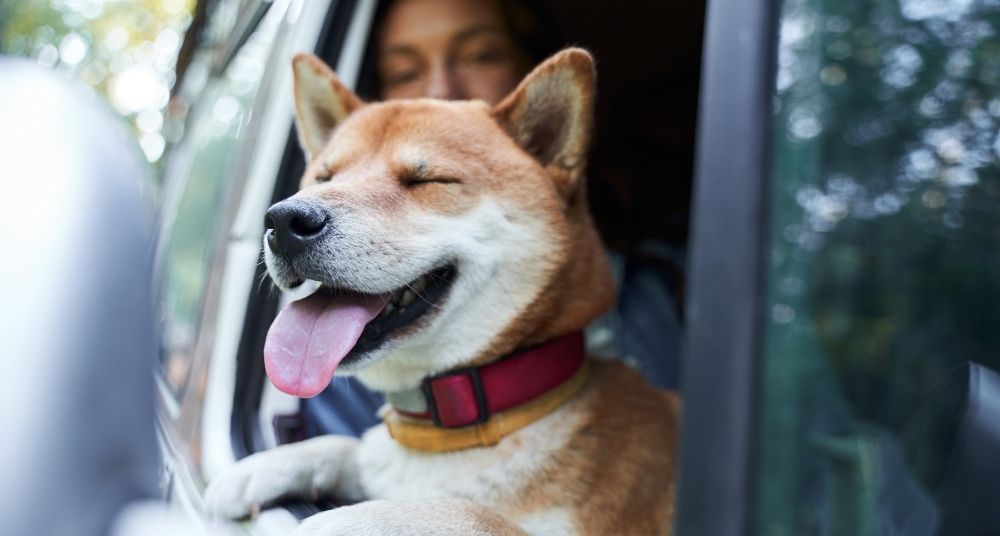 Adventures can mean a lot of different things. It all depends on your pet and your family.
What's your pet's favorite room in the house? Their favorite park? Have they ever seen the ocean?
Dogs and cats are more suited to outdoor adventures, while for your lizard or fish in a bowl, it might just be about exploring a different part of the house! Just like playing dress-up, adventures with your pet are a great opportunity for memorable photos.
Your pet is part of the family. So, this National Pet Month, make sure they know how loved they are! With gifts, treats, adventures, and more, there are so many ways to celebrate your pet.