PSst! PSst! Pumpkin Spice (PS) season is back! It's the season when everything has a hefty sprinkle of warm spices that makes you feel super cozy inside. We've searched far and wide for all the pumpkin spiced items for your family to celebrate the start of pumpkin season. Also, our pumpkin aficionados have been hard at work harvesting the best pumpkin-spiced recipes to make during the entire season. So gather your favorite warm drink and let's take a ride through our pumpkin patch.
Pumpkin Spice Mixes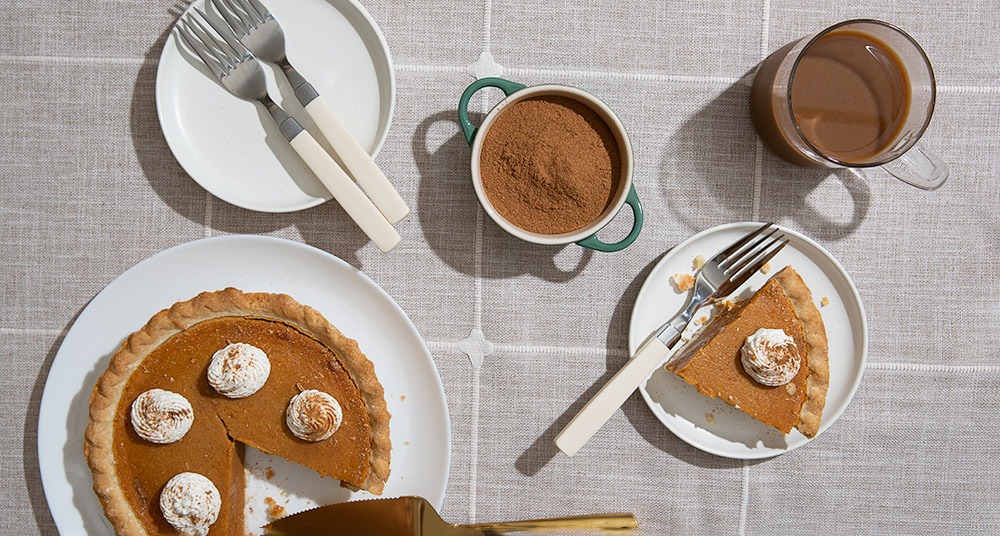 Sprinkle a bit here, a bit there, or everywhere! Believe it or not, pumpkin spice does not contain any pumpkin whatsoever. It's a blend of warm spices that complement pumpkin perfectly, and it gives everything a festive autumn flavor. Sure, pumpkin spice is readily available pre-mixed (and we think it's a great option) however, making your own allows you to customize the flavor even more. Try these pumpkin spice recipes as an inspiration, but feel free to substitute in your favorite warm spices!
Traditional Blend
3 Tbsp. ground cinnamon
2 tsp. ground ginger
2 tsp. nutmeg
1 1/2 tsp. ground allspice
1 1/2 tsp. ground cloves
Extra Cozy Blend
3 Tbsp. ground cinnamon
2 Tbsp. ground turmeric
2 tsp. ground cardamom
1 tsp. ground nutmeg
1/2 tsp. ground allspice
1/2 tsp. ground cloves
Mix pumpkin spice until well combined and store in a jar with a lid in a cool, dry place.
Pumpkin Spice Sauce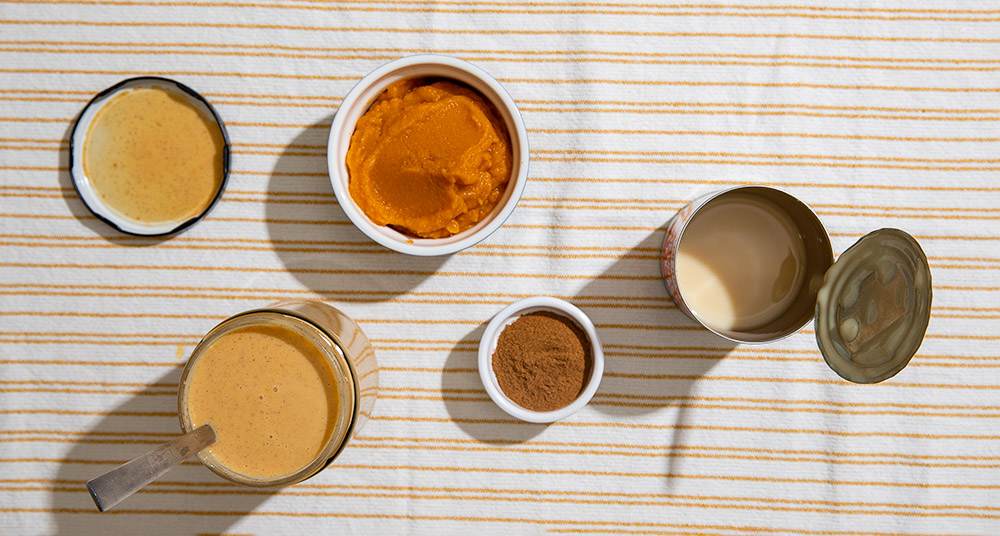 A light drizzle (or a heavy one, we won't tell), transforms your hot or iced coffees into the most delicious fall drink on Earth! Don't forget to add your favorite milk and a good book.
Ingredients
1/2 Cup simple syrup (or preferred liquid sweetener)
2/3 Cup pumpkin puree
1 14 oz. can sweetened condensed milk
1 tsp. pumpkin spice
1/4 tsp. kosher salt
Directions
Add all the ingredients to a large mason jar, close the lid, and shake until well combined. Alternatively, you may add all the ingredients to a blender and blend until combined.
Pumpkin Pesto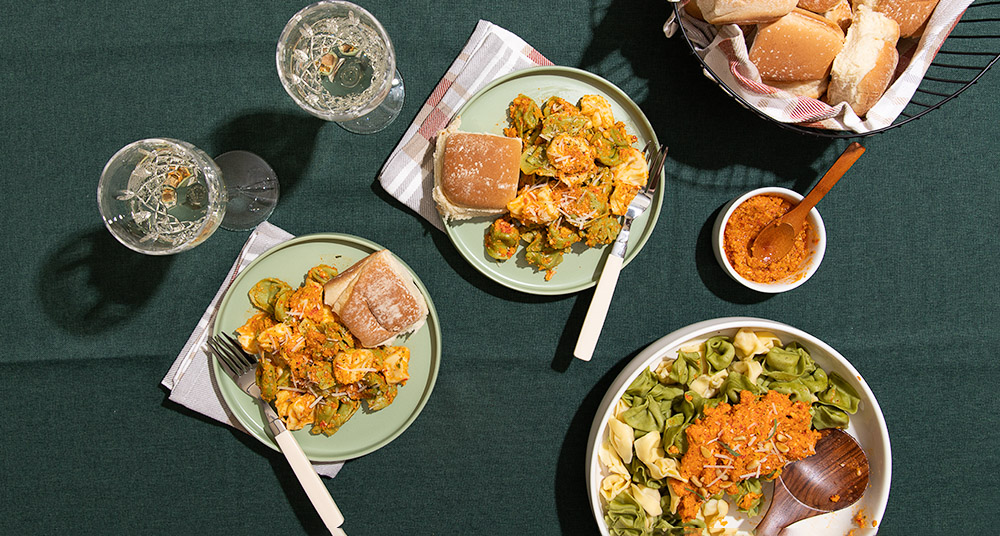 Orange-hued and savory enough for any fall dinner, this pesto is made with roasted pumpkin, sage, and parmesan cheese. Add to a grilled chicken sandwich or mix with your favorite ricotta-stuffed pasta (think ravioli or tortellini).
Ingredients
1 Cup pie pumpkin, cubed
1/4 Cup canned roasted red peppers
1/4 Cup pine nuts
2 cloves garlic
1/3 Cup parmesan
1/2 Cup extra virgin olive oil
1/8 tsp. ground nutmeg
Handful of fresh sage leaves
Kosher salt to taste
Freshly cracked black pepper to taste
Directions
Preheat the oven to 400 degrees Fahrenheit, place the cubed pumpkin on a baking sheet, toss with olive oil, salt, and pepper, and roast for 45 minutes or until soft. In a skillet, toast the pine nuts over low heat until they're golden. In a food processor, add the pumpkin, roasted red peppers, salt, pepper, garlic, sage, nutmeg, and pine nuts. Blend until finely chopped. With the food processor on low, slowly add the olive oil until thoroughly emulsified. Add the parmesan last and pulse until combined.
Pumpkin Spice Goodies
Our pumpkin aficionados are super pumped for the season! They've scoured the store and here's a few of their favorite pumpkin spice goodies available (for a limited time).
Sweet P's Pumpkin Cake Bites
Soft, sweet, and full of pumpkin-goodness. They're all the decadence of a full slice of cake packed into a small bite-sized piece. Just having one is simply impossible!
Dunkin' Pumpkin Spice Goldfish
Goldish and Dunkin' (yes, the Dunkin' that makes donuts) teamed up and created a pumpkin spice goldfish graham cracker inspired by Dunkin's pumpkin spice donuts. Yes, smiles are included.
Pumpkin Spiced Oreos
Milk's favorite cookie, with an extra magical sprinkle of pumpkin spice. The only question left is, do you split the cookie before you dip it?
Starbucks Pumpkin Spice Creamer
It can't be pumpkin spice season without Starbucks' pumpkin spice creamer! They know how to perfectly blend warm spices, pumpkin, and cream to transform your morning cup of coffee into a picturesque fall day.
Kellogg's Pumpkin Mini Wheats
A must try this fall season! Pumpkin spice is added to Wheaties (which are already great), adding the perfect touch to your morning breakfast.
We hope you've enjoyed your journey through our pumpkin patch. If you're looking for more things Fall, consider reading our Fall Season Produce blog.