As Labor Day approaches, it's time to gear up for a memorable backyard bash with family and friends. While refreshing drinks are a must-have, it's equally important to bring delicious foods that will keep everyone fueled and satisfied throughout the festivities. Let's explore a variety of essential labor day recipes that will add flavor and excitement to your cookout. So, get ready to elevate your backyard party and leave your guests craving for more!
Delicious Finger Foods and Appetizers
Start the party off right with an array of finger foods and appetizers that are easy to eat and packed with flavor. Think bite-sized sliders, mini quiches, and crispy vegetable spring rolls. Bring a platter of colorful and refreshing summer fruit skewers or a classic charcuterie board filled with an assortment of cheeses, cured meats, and savory dips.
Sheet-pan nachos are a delightful twist on the classic Mexican dish, taking all the flavors and textures loved in traditional nachos and amplifying them to create a mouthwatering and shareable appetizer or main course. What makes this recipe particularly ideal for Labor Day is its simplicity and convenience.
Grilled Peach and Cherry Brie Crostini
This Grilled Brie and Fruit Crostini recipe is a delightful combination of flavors that is perfect for summer gatherings and special occasions. Serve this impressive dish to your guests and watch their taste buds come alive with the delicious combination of creamy cheese, sweet fruit, and crunchy crostini.
This salad combines the smoky goodness of grilled avocados with the crispness of romaine lettuce, creating a perfect harmony of textures. Topped with a zesty dressing, cherry tomatoes, red onions, and crumbled feta cheese, this salad offers a refreshing and satisfying experience that is sure to become a favorite.
Salsa roja, a vibrant and flavorful red salsa, paired with crispy tortilla chips is a classic and irresistible combination that will enhance any gathering or snack time.
Simplify your party preparations with our fantastic range of in-store appetizers, designed for your convenience and guaranteed to impress your guests.
Main Dishes for Your Labor Day Feast
When it comes to Labor Day cookout festivities, these main dish recipes takes center stage in captivating taste buds and satisfying hungry guests. Prepare to impress with a variety of mouthwatering main dishes that will leave everyone craving for more.
This dish combines the convenience of a slow cooker with the irresistible flavors of perfectly seasoned and slow-cooked ribs. As the ribs simmer, a tantalizing aroma fills your home, building anticipation for the tender and flavorful meat that awaits.
These skewers are not only packed with flavor but also incredibly easy to prepare! Serve these mouthwatering Sriracha-Lime Shrimp Skewers as a standout appetizer or as the star of your meal and get ready to impress your family and friends with a burst of deliciousness in every bite.
Experience a burst of bold and zesty flavors with our Grilled Flank Steak recipe. This impressive dish combines tender and juicy flank steak, expertly grilled to perfection, with a tangy vinaigrette that will wow your taste buds.
Get ready to savor the rich and authentic flavors of Birria, a traditional Mexican dish that is slow-cooked to perfection. The birria is traditionally enjoyed by dipping warm corn tortillas into the broth and savoring each bite. This soul-warming dish is a true testament to the art of slow cooking and will transport your taste buds to the vibrant streets of Mexico with its authentic flavors.
Here's some of the ingredients used in the recipes above. As well as some other product recommendations, you'll love!
Refreshing Drink & Cocktail Recipes
Labor Day is a time to relax, unwind, and savor the final moments of summer. What better way to celebrate this well-deserved holiday than with a lineup of refreshing cocktails? We also included some non-alcoholic options as well.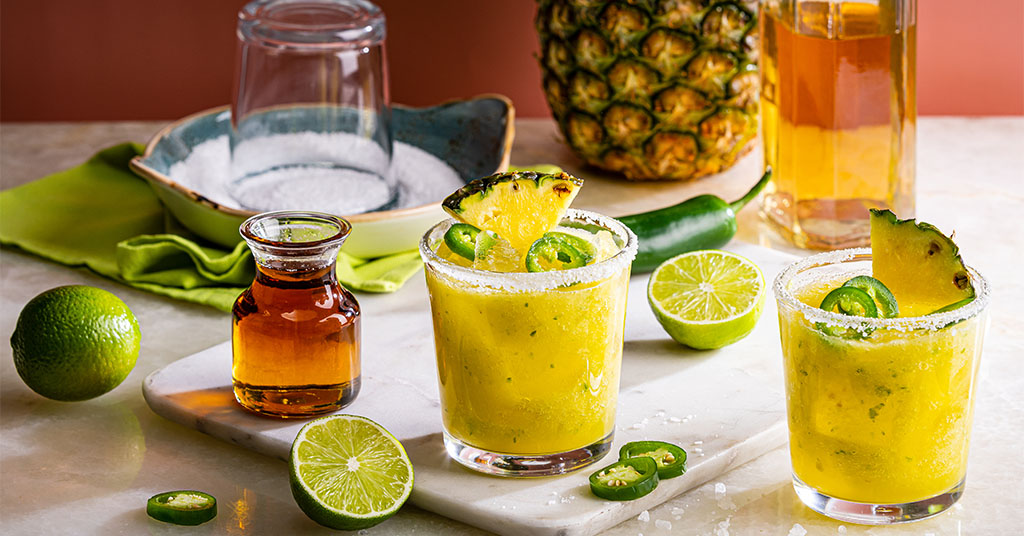 Elevate your cocktail game with this spicy and refreshing Pineapple Jalapeño Margarita. The perfect blend of tangy pineapple, zesty lime juice, and a kick of jalapeño heat, this cocktail is a crowd-pleaser for any occasion.
This refreshing peach cooler is a festive and non-alcoholic beverage that will impress your guests. With a combination of seltzer, peach juice, and sparkling white grape juice, it offers a delightful taste and can be served in wine glasses for an elegant presentation. Garnish with fresh peach slices for an extra touch of beauty.
Embrace labor day weekend with a cool and revitalizing Cucumber Minty Lime Agua Fresca. Served ice-cold, this beverage is sure to be a crowd-pleaser with its crisp and rejuvenating flavors. This recipe can also use a shot of tequila to make it into a cocktail. Raise a glass and toast to a delightful and flavorful celebration!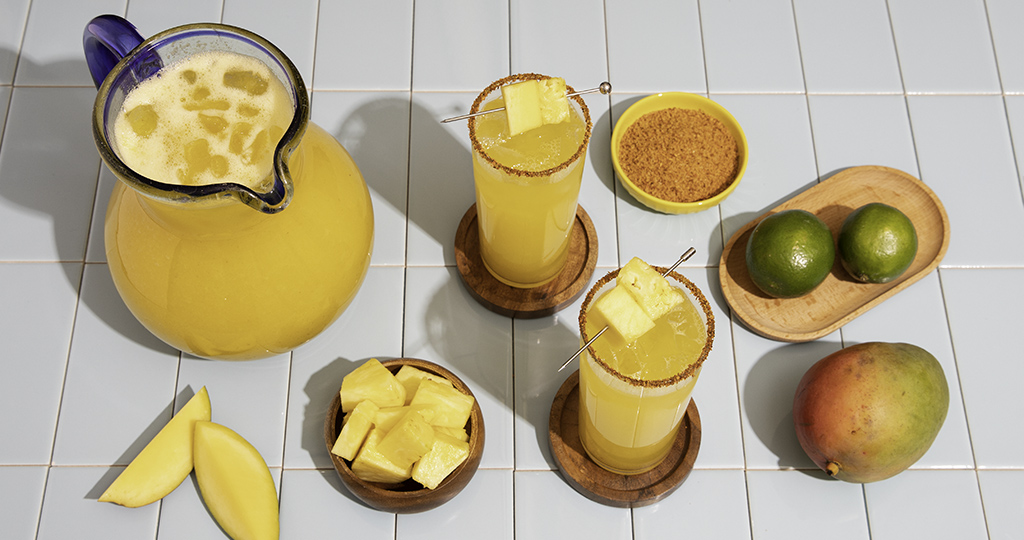 This simple and delicious drink can be prepared in just a few minutes, making it perfect for entertaining a crowd. Blend together fresh mangos, pineapples, lime juice, and a touch of cane sugar for a smooth and fruity base, then mix in water and ice. For an extra kick, feel free to add a shot of Tequila. Serve ice cold in a glass rimmed with chamoy and Tajin for an irresistible twist.
Labor Day is all about savoring the final days of summer and enjoying the company of loved ones. With this ultimate guide, you'll be well-equipped to host a memorable celebration that will have everyone coming back for seconds. So, fire up the grill, lay out the spread, and get ready for a fantastic day of food, fun, and festivities!