Mark your calendars, because Mother's Day is just around the corner! Mothers are an essential part of our lives, and what better way to show them our appreciation than with a delicious Mother's Day Brunch?! A brunch is a tasty and personalized way to show appreciation in a way that's fun for the whole family. Below are a few ideas to help you prepare the perfect Mother's Day Brunch.
Fabulous French toast
French toast is a brunch staple—it's just that good. Take your french toast even further by using challah, sourdough bread, a brioche bun, cinnamon bread, or by baking the French toast.
Make mini muffins
Homemade muffins are the best, and they also pair well with whatever you make as your main dish. Flavors include blueberry, chocolate chip, double chocolate, peanut butter, and zucchini. Hopefully, you'll have a lot of extra muffins to snack on throughout the rest of the week.
Fresh fruit juice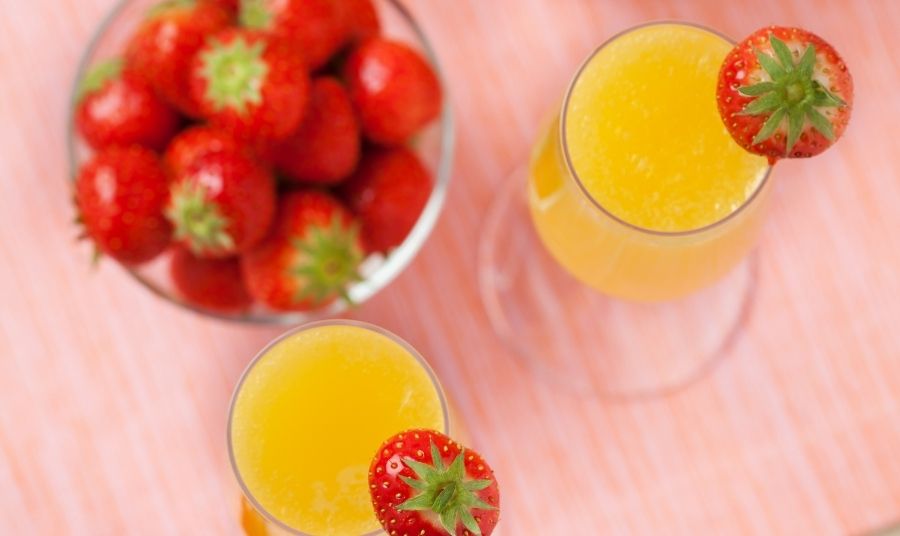 Take your brunch game one step further with fresh fruit juice! If you have kids, this is a fantastic interactive addition to any brunch. Freshly squeezed orange juice is easy to make; all you need is a juice press. Also the fresh juice works great with champange for mimosas.
Consider a quiche
Make a quiche to add some eggs to the brunch display! Purchase a pie crust, combine a mixture of eggs, veggies, and bacon, ham, or sausage, then bake!
Açaí bowls
Açaí bowls are a healthy addition to any brunch spread. To make an açaí bowl, stock up on yogurt, chopped fruits, and granola. Plate it nicely and enjoy a gorgeous fruity treat.
Breakfast potatoes
You can never go wrong with potatoes. Chop up some potatoes, add a splash of olive oil and spices, then bake in the oven until they're crisped to perfection.
Pancake charcuterie board
Take your pancakes to new heights with a charcuterie board. Make mini pancakes in different flavors, then fill the charcuterie board with different fruits and toppings. Fruit options include bananas, blueberries, strawberries, and raspberries. You can also add chocolate chips, toffee chips, and anything else that you know is your mom's favorite. Don't forget a bowl of syrup!
Go the extra mile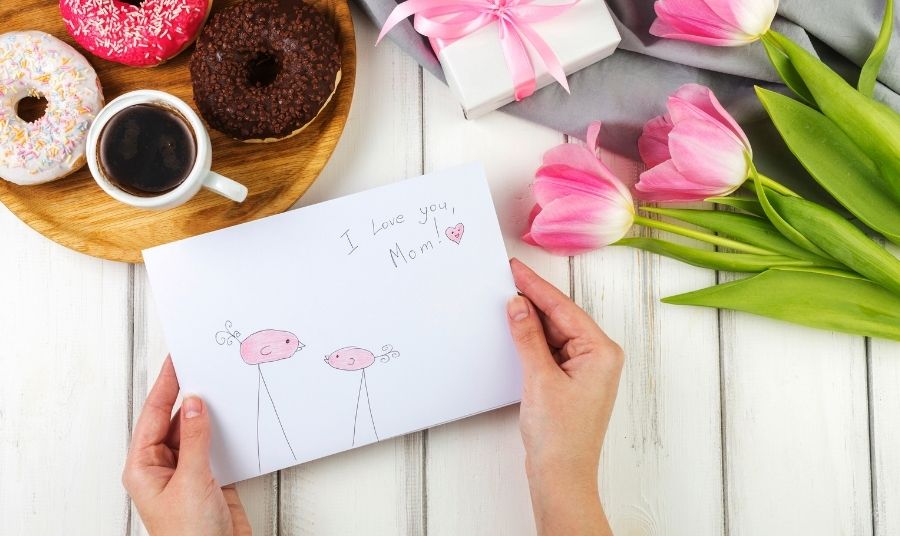 Pair your brunch with a heartfelt card. There's nothing more heartwarming than loving messages of appreciation from the whole family.
Tag us on socials to show off your beautiful brunch. We'd love to see your delicious creations. Happy Mother's Day!