If you're looking for Valentine's Day wine pairings, you're in the perfect place. Whether you're going with the classic gift of flowers and chocolates or you're cooking an intricate 4-course dinner, pairing it with a good bottle of wine can certainly elevate the experience. We've composed a list of 4 of our favorite wine varieties and what pairs well with them. With these wine pairings you'll have the perfect romantic night.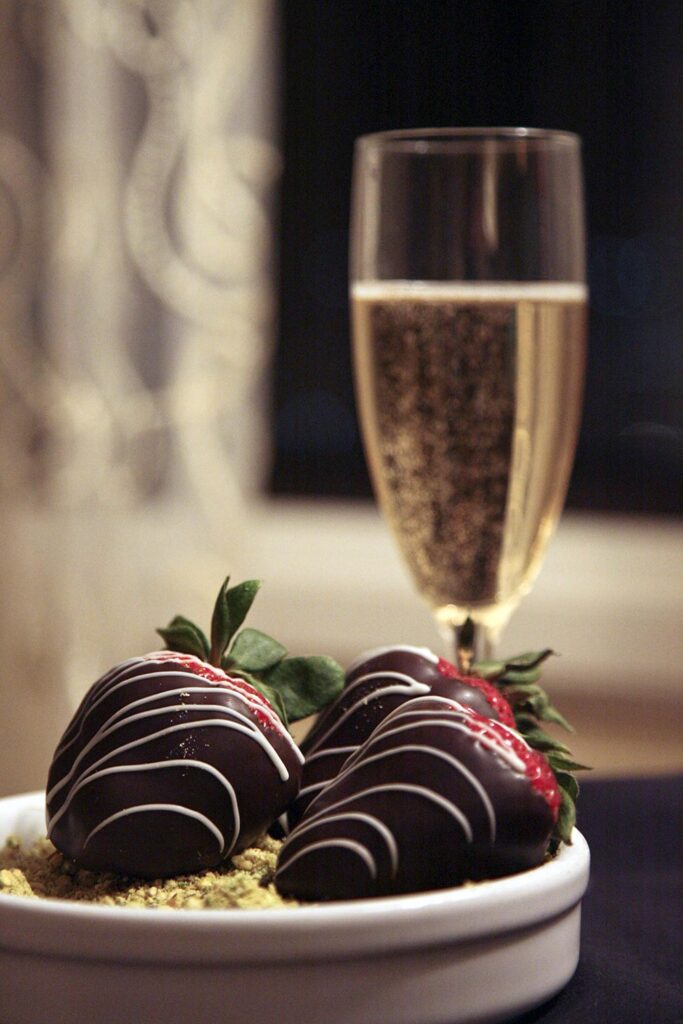 Champagne, a true Valentine's Day delight
Champagne is an experience and certainly one that'll impress that special someone on Valentine's Day. There's just something about the sound of the cork popping and watching the bubbles dance in the glass that adds a bit of sparkle to the night. Champagne can be served with a variety of meals or desserts and it's a pretty pleasant gift by itself. Let's go over a few foods that champagne pairs well with, because who doesn't love a nice glass of bubbly?
Champagne – Dry with a subtle hint of sweetness at the end, impressively bubbly.
Dark chocolate covered strawberries.
Hearty mushroom dishes.
Pastas with cream-based sauces.
Hard, aged cheeses like parmesan, gouda, or cheddar.
White meat chicken and fish.
Cheesecake and other semi-sweet desserts.
Our choice: Mumm Napa Brut Prestige
Pinot Noir, ruby red wine for your Valentine
Pinot Noir is a deliciously ruby-red wine with red fruit notes like cherries and raspberries present throughout each blissful sip. With all those red fruit flavors it's the perfect choice for a Valentine's Day wine. A generous pour of Pinot Noir pairs well with various dishes both light and hearty. And if you're thinking of gifting a nice bottle of Pinot Noir with a sweet treat look for semi-sweet chocolates with a red fruit essence or filling, think raspberry dark chocolate bars. Here's a short list of foods that Pinot Noir's flavors compliment sip after sip.
Pinot Noir – Slightly acidic with bold red fruit flavors.
Raspberry dark chocolate bars.
Pastas with tomato-based sauces.
Pizzas with spicy toppings.
Hearty beef dishes.
Hard cheeses like manchego, pecorino romano, and cheddar.
Rich chocolate desserts like dark chocolate brownies and chocolate cake.
Our choice: Cupcake Vineyards Pinot Noir
Sauvignon Blanc, as sharp as Cupid's arrow on Valentine's Day
Sauvignon Blanc is an earthy, sharp, and slightly fruity wine that'll definitely take your palate on an adventure. This wine is an excellent choice if your Valentine's Day dinner includes options like fresh seasonal vegetables, delicate seafood, and slightly-puckering lemon desserts. To receive a bottle of Sauvignon Blanc on Valentine's Day is a dream come true for many. Add a bouquet of white roses and lemon cookies to really wow them! Now let's pair a chilled glass of Sauvignon Blanc with a few foods.
Sauvignon Blanc – Earthy, sharp acidity, slightly fruity, and usually on the drier side.
Lemon Bars.
Citrus marinated chicken.
Buttery seafood dishes.
Herbed roasted vegetables.
Light and creamy cheeses like chèvre (goat cheese), gruyere, and feta.
Any slightly tart desserts like berry crisp and lemon curd tarts.
Our choice: Justin Sauvignon Blanc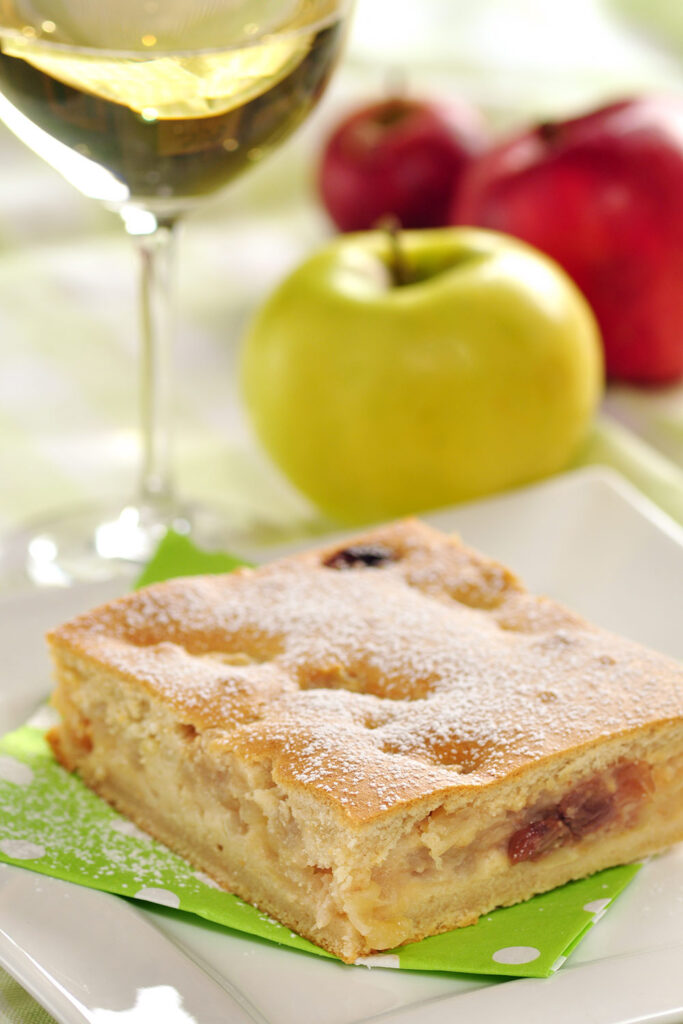 Moscato d'Asti, a sweet wine for a sweet Valentine
Moscato d'Asti is a floral, fruity, and slightly fizzy white wine that may actually be sweeter than your Valentine's Day sweetheart. It's sure to be a hit when it's dessert time as it's peach, apricot, and orange blossom flavors whisper their delicate yet mesmerizing notes sip after sip. Gift this bottle with plenty of sweets like milk chocolate covered strawberries and your special someone's favorite floral bundle. This wine is considered to be a dessert wine however, there are a few appetizers that can pair well.
Moscato d'Asti – Slightly fizzy, floral, fruity, and definitely sweet.
Vanilla Crème Brûlée.
Pancakes topped with fresh fruits.
Sponge cakes with fresh cream and strawberries.
Milk chocolate covered strawberries.
Cured meats like salami, prosciutto, and hams.
Creamy cheeses like Brie and goat.
Our choice: Risata Moscato d'Asti
If you'd like to learn a bit more about wine and food pairings, take a look at our How to Pick the Right Wine for the Perfect Meal post.
We hope you and your Valentine's Day sweetheart have a wonderful night together. Head over to your local Stater Bros. Market to pick up everything you need for the perfect Valentine's Day. Please note, not all products are available in all stores.