Summer is here! Give your kids a treat that will satisfy their sweet tooth and keep them a little busy. Frozen treats are a popular treat for children, especially during the summertime, even grownups can't resist! Frozen treats are refreshing, easy to prepare, and can be eaten year-round. These chilling treats are a great way to even sneak in some of your favorite fruits and vegetables. With plenty of outdoor activities during the summer, these recipes are a delicious way to cool off during those hot summer days. Kids will enjoy making them and will light up when it is time to eat them.
Popsicles
Popsicles are a summer staple! They are easy to make, a healthier alternative, and are fun for kids. Frozen popsicles with berries are a fruity treat that is irresistible. These red-white-and-blue popsicles will be a hit during any gathering. Made with only a few ingredients, adjust, and create your own twist on this traditional favorite.
Find the recipe here
Frozen Yogurt
Frozen yogurt is a delicious treat that you and the kids will enjoy! Enjoying frozen yogurt instead of traditional ice creams is a healthier alternative that tastes amazing. This frozen treat will have a fresh taste compared to other traditional treats because it is made with fresh ingredients. This yogurt will have a luscious creamy texture that is both sweet and tangy. Make this recipe as is or switch out the mango for an alternative frozen fruit that you may already have in your freezer. The options are endless!
Find the recipe here
Smoothie Bowl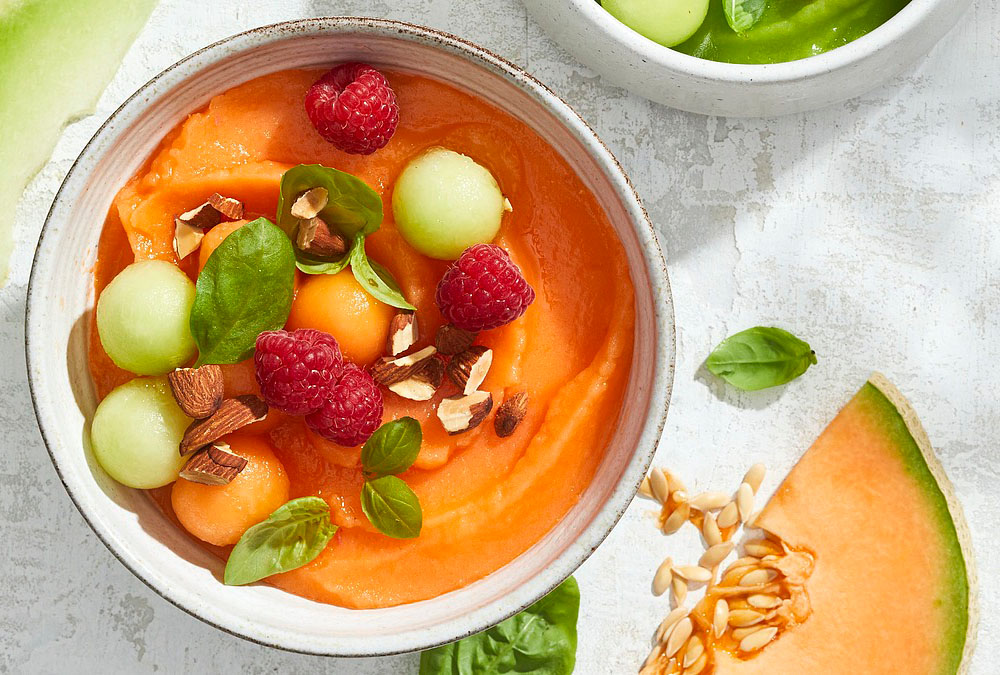 This smoothie bowl is almost too good to eat! Its vibrant colors and taste are sure to make this bowl a favorite. Cantaloupes have a wide variety of essential nutrients. They include antioxidant vitamins, minerals, and carotenoids. They also contain dietary fiber, vitamins A and C, potassium, and folate. Frozen cantaloupe is water-packed and helps give this bowl a great slushy texture.
Find the recipe here
Frozen Chocolate Bananas
Frozen bananas make the perfect healthy treat that will have everyone going bananas! The frozen taste and nutrients makes this the perfect snack to enjoy all summer long. Bananas are packed with nutrients, potassium, fiber, antioxidants, and vitamins. Frozen bananas also have a similar texture to ice cream, which makes them just as satisfying. Have fun with this snack and dip them into some of your kids favorite toppings. Start off by peeling and freezing bananas for as little as 15 minutes. Once frozen, grab them and dip them into chocolate and roll them with your favorite toppings like sprinkles, nuts, granola. Put them back into freezer until chocolate and toppings are set, and enjoy!
Gelato and Sorbetto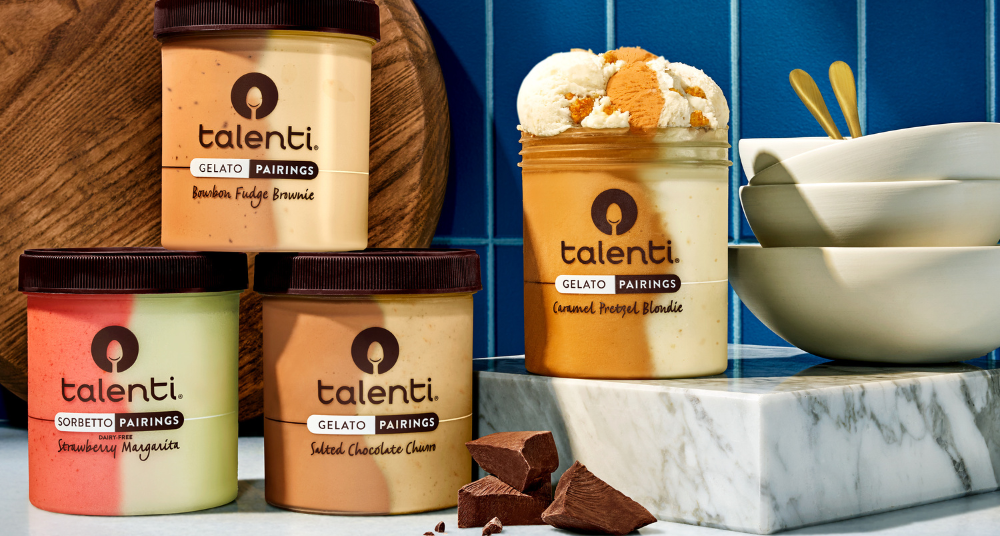 Sit back, indulge, and relax with these Talenti pairings. These frozen desserts are the perfect summer treats! What's the difference between gelato and traditional ice cream? To start, its thick and creamy texture has a smooth velvety taste, contains less air, less cream, and more milk. Looking for a dairy-free alternative? Then sorbetto is for you! Compared to traditional ice cream and gelato, it contains the lowest fat content and is fruit based. Grab a pairings like Bourbon Fudge Brownie, Salted Chocolate Churro, or Strawberry Margarita sorbetto, add your favorite fruit toppings, and enjoy!
Hope you enjoyed our list of frozen treats because there's nothing like enjoying a hot summer day with a frozen treat in your hand. Make sure to tag us on our socials; we'd love to see your delicious creations!