What's So Special About Hatch Chiles?
Hatch Chiles are a unique variety of peppers grown in the Hatch Valley Region of New Mexico. They are only avaiable for a short amount of time, so when they're in season you should definitely add some to your shopping list. With its mild heat and smoky flavor, it can be used in a plethora of recipes. Here's 5 unique things we tried with Hatch Chiles, that you can do with your family.
For more information about roasting and storing Hatch Chiles, view our blog here.
Life is more fun when you eat chile peppers. Hatch chiles, which boast a sweet taste and mild heat, are perfect for this recipe. They are normally harvested in the summer and eaten right away, but they can also be preserved in jams that will make the peppers last at least two weeks. This sweet, smoky, and spicy jam is great with cheese, crackers, or eggs.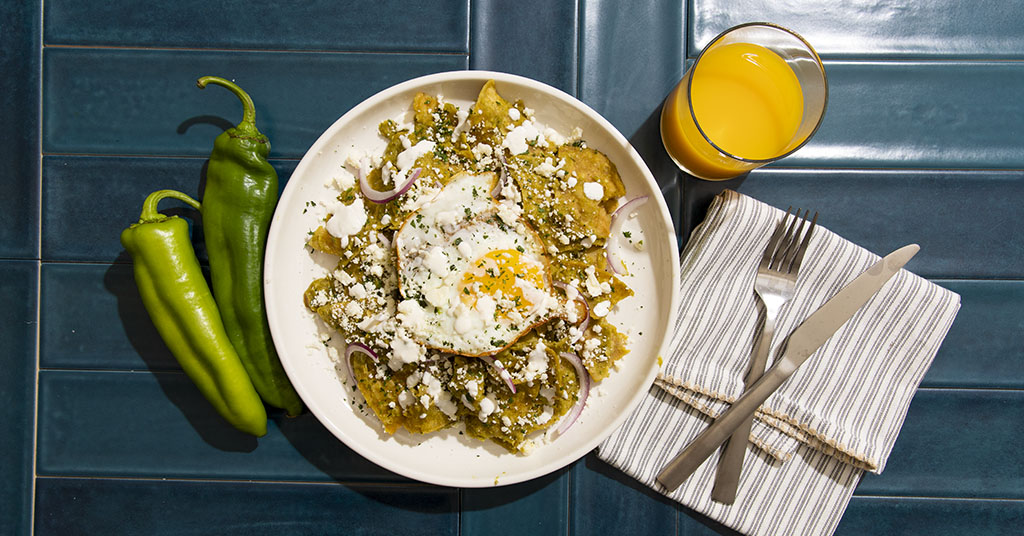 Chilaquiles are a Mexican dish commonly prepared with salsa, tortilla chips, beans, onions, and cheese. It's traditionally served for breakfast, but you can enjoy it at anytime. These breakfast nachos are topped with a delicious salsa verde sauce that helps bring the dish to life. For our salsa verde sauce, Hatch Chiles are the perfect type of Chile to use. With the Chile's mild, sweet heat it gives the dish great flavor without the heat, unlike jalapenos.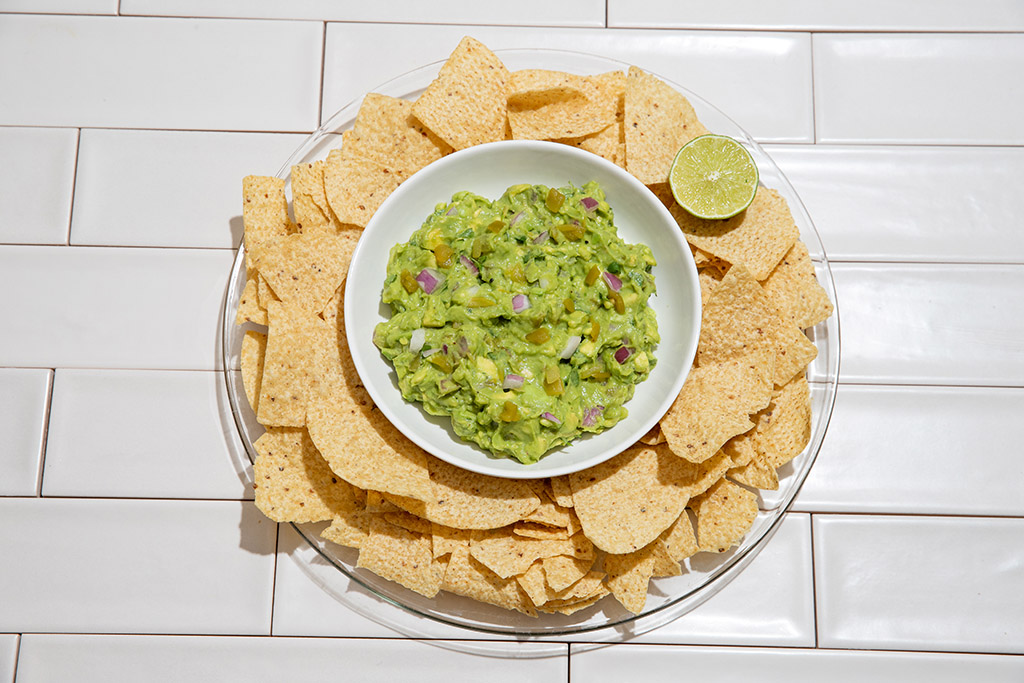 Spice up your guacamole with freshly roasted Hatch Chiles! These peppers add a unique twist on your traditional guacamole recipe with their smoky, sweet and rich flavor. Just make sure you wash, roast and peel your chiles properly before adding them to your guacamole. Follow along our recipe video to make this simple and delicious recipe.
Traditional Aguachiles consists of cucumbers, shrimp, onions, jalapenos, and lots of limes. It's a delicious dish that allows shrimp to be cooked in a spicy marinade. Using Hatch Chiles instead of jalapenos brings sweetness and smokiness to the flavor, while keeping the spice to a mild level.
Chile rellenos are a traditional Mexican dish, usually consisting of roasted poblano peppers stuffed with cheese and dipped in batter, then deep fried until it's a golden brown color. Rellenos are served with salsa verde or roja, topped with queso fresco. For our twist on chile rellenos, we are going to use Hatch Chiles, which will provide a unique flavor, as well as a homemade salsa verde made from hatch chiles.
Join Us For Our Roasting Events!
Find the roasting event closest to you, and more information about Hatch Chiles below.