The sun is shining, the birds are singing, and the flowers are blooming which means it's spring! With the warmth of the season and nature decorated with beautiful blooms, it's sure nice to move away from gloomy and cold weather. And to celebrate the season, we've curated a list of 5 ways to celebrate spring – with recipes, fun activities, and even a bit of spring cleaning.
When is the start of the spring season?
This year, the first day of spring falls on Monday, March 20. That is, at least in the northern hemisphere where we're located in California. Spring is marked when the sun crosses the equator from south to north, and the northern hemisphere begins tilting more toward the sun increasing the number of hours of daylight in the day. The spring season extends all the way until June 21, when summer begins.
1. Make a floral arrangement with fresh daffodils.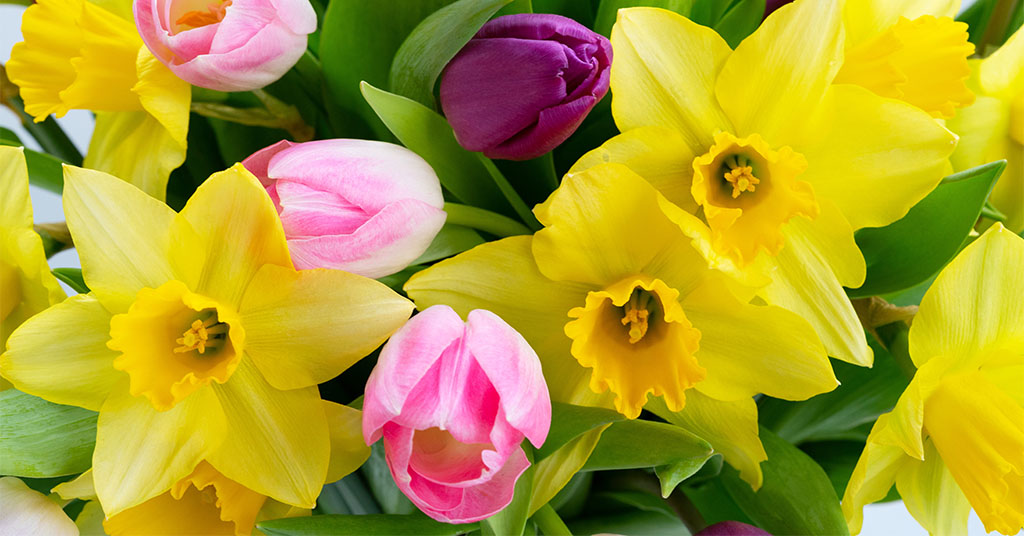 Daffodils are our pick for the official flower of the spring season. What better way to celebrate the arrival of the spring season than with a gorgeous floral bouquet made with daffodils? These cheerful little yellow flowers are known to be a symbol of new beginnings and renewal, making them a perfect representation of springtime. Whether you just want to add a pop of bright color to your home or gift a sunny bouquet to a friend, daffodils will add a breath of fresh air to any space. Daffodils are also known to be long-lasting flowers, so you can enjoy their beautiful yellow color for days on end. So, make this spring celebration even more special with a stunning bouquet of fresh daffodils, and bring a little of the season's beauty into your home.
Using daffodils in a floral arrangement.
Springtime daffodils have an ethereal essence when arranged on their own, as they add beautiful yellow hues to any space. However, when you add daffodils to an extravagant flower arrangement and mix them with complementary flowers their aesthetic transforms a space entirely.
What to mix with daffodils:
Tulips
Roses
Statice
Greenery
When assembling your bouquet, keep daffodils at the highest ratio. That way, daffodils are the main focus of the bouquet and the other additions complement their yellow petals.
2. Make a fresh spring salad with in season brussels sprouts.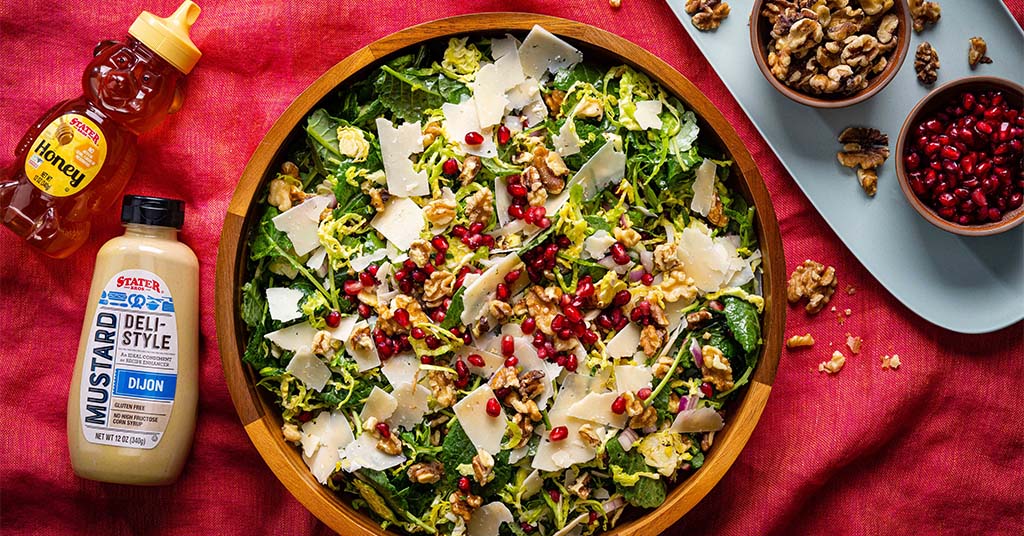 Springtime Shaved Brussels Sprouts Salad
Our spring salad showcases the best of the season with the star ingredient, Brussels sprouts! Thinly sliced and tossed in a honey-dijon dressing, gives it an amazing flavor. The addition of fresh pomegranate arils adds a subtle burst of sweetness while the chopped kale adds nice texture. Mix it with a hard, bold cheese like parmesan or pecorino for a nutty depth of flavor and top it with grilled chicken for a complete meal.
Ingredients:
1 small red onion, halved and chopped
1/4 cup Stater Bros. Honey
2 tbsp Stater Bros. Dijon Mustard
1 tbsp fresh lemon juice
1/2 cup olive oil
1 pound Brussels sprouts, ends trimmed and thinly sliced
1 package (5 ounces) baby kale
1 cup shaved Parmesan cheese
1/2 cup chopped walnuts, toasted
1/2 cup pomegranate arils
Directions:
In medium bowl, whisk onion, honey, mustard and lemon juice; whisking constantly, slowly drizzle in oil until emulsified. In a large serving bowl, toss Brussels sprouts, kale and dressing; serve topped with cheese, walnuts and pomegranate arils. Additionally, top with grilled chicken breast if desired.
3. Enjoy a refreshing spring themed cocktail.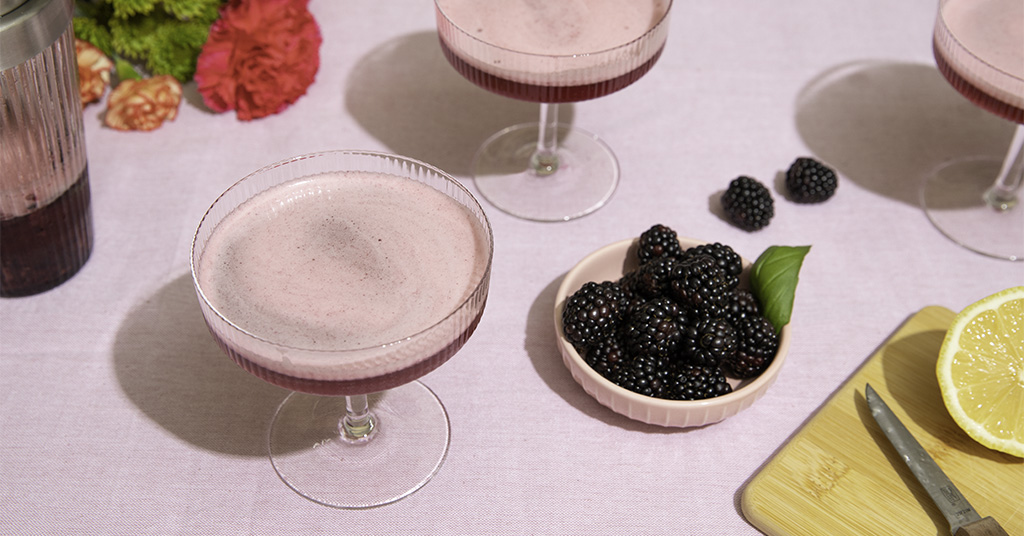 Spring Berry Sour Cocktail
Best enjoyed with friends, our spring themed cocktail is made with juicy blackberries, deep red raspberry liqueur, gin, earthy basil, and lemon juice. It's a cocktail that's perfectly balanced between sweet and tangy, and with the addition of aquafaba, it has a beautiful ombré effect. We're sure it will be your new favorite drink of the season!
Ingredients:
1 1/2 ounces gin
1 ounce lemon juice
1 ounce simple syrup
1/2 ounce Chambord liqueur
1 ounce aquafaba (canned chickpea liquid)
8 fresh blackberries
5 fresh basil leaves
Ice
Directions:
In a cocktail shaker, add blackberries, lemon juice, basil, and simple syrup to the glass. Muddle until the blackberries are incorporated. Add the remaining ingredients except for the ice and dry shake until combined. Then add ice to the shaker and shake once more until the cocktail is chilled. Strain over a coupe glass with a fine mesh strainer and serve garnished with 2 skewered blackberries and a single basil leaf. And voila, a spring celebration in a glass!
4. Plant a mini herb garden with North Shore Living Herbs.
Bring spring's blissful greenery inside by planting an herb garden that you can use in your daily cooking. We recommend finding a miniature planter but big enough to allow adequate space between each herb. The size of the planter depends on how many herbs you're planting, we recommend accounting for at least 2 inches of space between each herb.
Roots attached and ready to plant! North Shore's Living Herbs come in a variety of options and they're the perfect size to start a miniature indoor herb garden. Mix and match with whichever herbs your family loves.
5. Get a little spring cleaning done.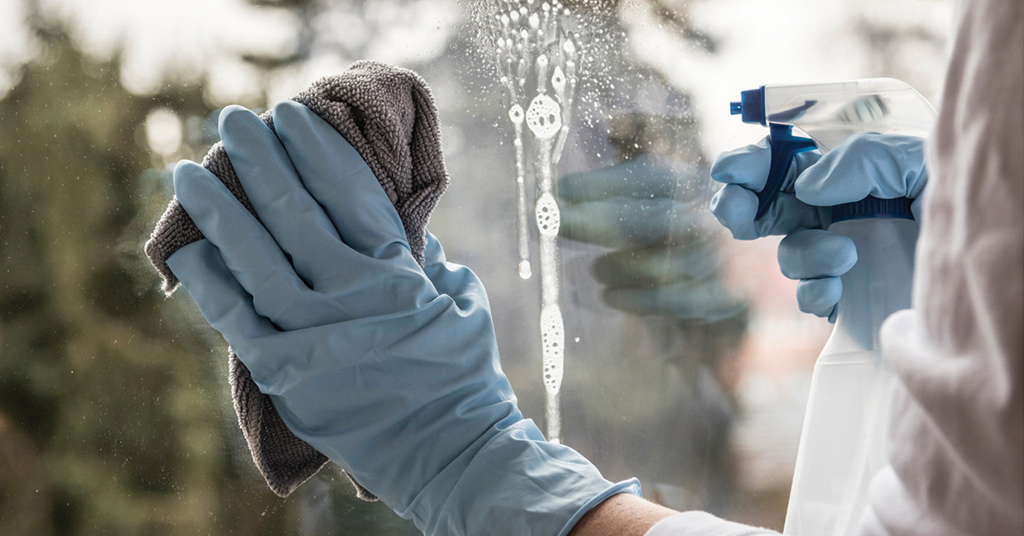 As the weather warms up and the flowers bloom, it's the perfect time to refresh and renew your space. Spring cleaning is the ideal time to declutter, deep clean areas of your home, and organize your home. Check out our spring cleaning guide for helpful tips and a spring cleaning checklist you can download for free!