Dust bunnies running around, winter cobwebs climbing the walls, and an overwhelming amount of things to clean; sounds like you need a guide to simplify spring cleaning. Spring cleaning is a time where you give your home a thorough cleaning, organize your things, and get rid of items that are taking up valuable space. However there are ways to make it easier, like using the correct cleaning product for the task so that less elbow grease is needed. Other springtime cleaning tips include focusing on one room at a time and cleaning from top to bottom. With all these things to clean it may be hard to keep track of it all, so we're including a downloadable spring cleaning guide and checklist to make it a little less overwhelming.
Choosing the right cleaner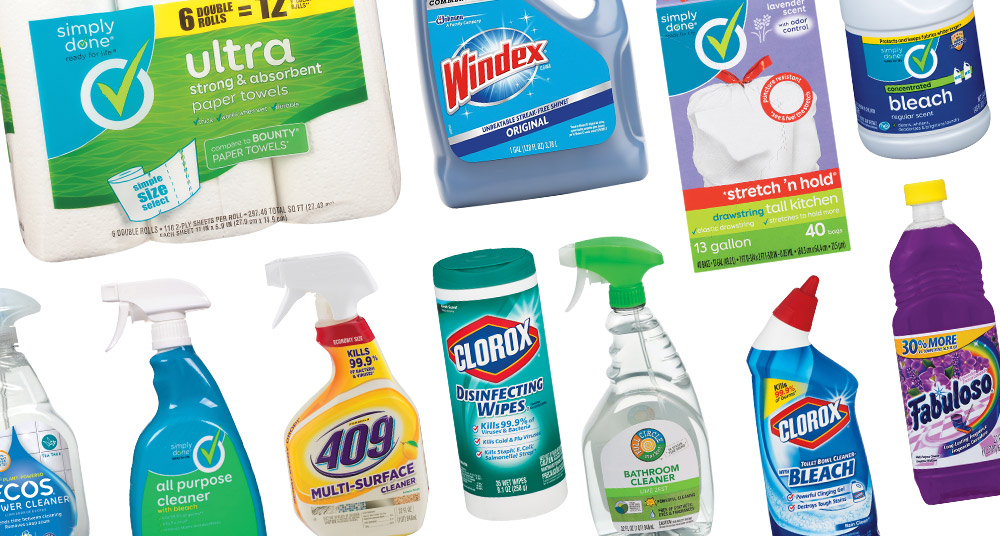 Choosing the right cleaner for the task is essential to reducing the work needed to thoroughly clean your house. Consider the cleaner's objective, what do you need it to accomplish? If you pick the correct cleaner for the task at hand, you'll be much happier with the result. Now let's go over a few cleaners you'll need to give your house the spring cleaning it deserves.
Safety tip – Avoid mixing chemical cleaners
Many household cleaners contain chemicals that easily break down dirt and other debris making your task easier. However, please use caution whenever you're handing chemicals. Do not mix different cleaners together because a harmful chemical reaction may occur. Here's a few tips to safely use household cleaners.
Read their directions, and stick to them.
Use only 1 cleaner at a time.
Use protective equipment, like disposable gloves.
Wash hands thoroughly with soap and water after handling cleaners.
Store chemicals out of children's reach.
Clean room by room
Taking a room by room approach to spring cleaning helps to lessen the overwhelming feeling and allows you to effectively clean your home. Lightly cleaning the areas that are often cleaned is definitely okay, try to focus on the parts that were missed in the past year. And, clean your rooms from top to bottom and left to right. This helps you manage what parts of the room you've finished and any dust bunnies that fall in the process aren't making something you've cleaned dirty again.
Decluttering tips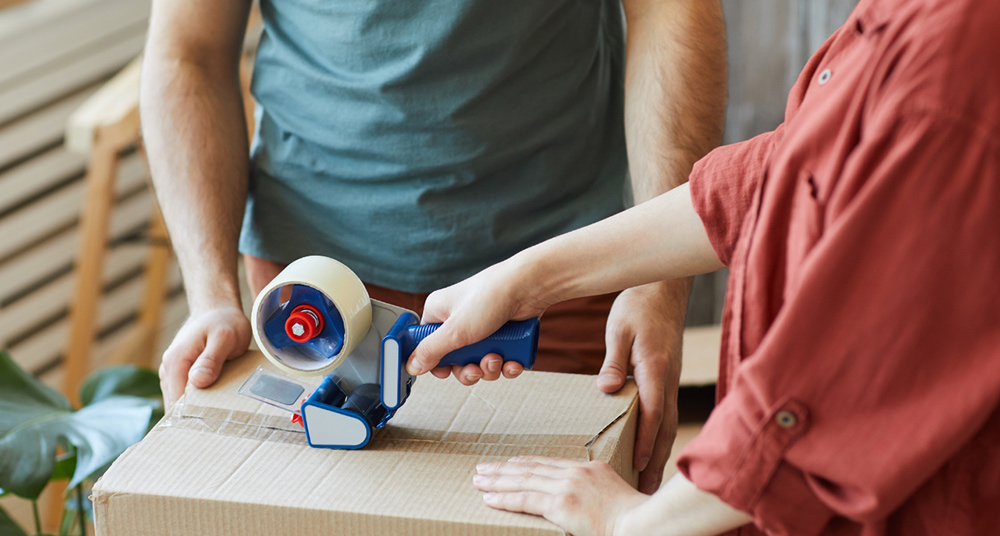 Spring cleaning is definitely a time to get organized, as much of the time spent is clearing cluttered areas. A good way to manage organization is identifying which areas of your home are cluttered, understanding why they're cluttered, and find a solution. There are four categories you can sort your cluttered items into; organize and put away, store away, donate or sell, and dispose. Don't hold onto your clutter after sorting, we suggest posting them online for sale or free pickup.
Download our free guide to simplify spring cleaning
Giving your home a good spring cleaning is essential to maintaining an organized and healthy home. It's important that you clean these often overlooked areas to keep dust, bacteria, and mold away. Spring cleaning can often be an overwhelming amount of work that's hard to manage, so we've created a downloadable checklist to help you manage it effectively. It gives you a room by room breakdown of common areas we may often forget to clean and a few blank spaces so you can tailor it to your home's needs.
To get your spring cleaning started, pick up all your cleaning essentials at Stater Bros. Markets. And tag us on our socials, we'd love to see your spring cleaning before and after with your completed checklist.