At Stater Bros. Markets, our primary focus is to provide fresh and affordable groceries to the communities we serve. As part of our ongoing brand refresh, we are committed to enhancing the in-store experience for our customers. To reflect our new brand image, we are introducing several exciting updates to our smaller stores that currently lack certain amenities.
Which Stores Will Be Receiving a Refresh?
For this project, we will be refreshing stores in waves.
For this first wave the following stores will be receiving a refresh:
Store #3, 151 E Valley Blvd, Colton, CA 92324

Store #5, 8228 Sierra Ave, Fontana, CA 92335

Store #19, 1045 N Garey Ave, Pomona, CA 91767

Store #54, 1025 E Amar Rd, West Covina, CA 91792
For the second wave the following stores will be receiving a refresh:
Store #8, 1085 W Highland Ave, San Bernardino, CA 92405
Store #14, 5571 Mission Boulevard, Riverside, CA 92509
Store #22, 4680 La Sierra Ave, Riverside, CA 92505
Store #52, 4721 Riverside Dr, Chino, CA 91710
Store #98, 16750 Lakeshore Dr, Lake Elsinore, CA 92530
Additional stores are to be announced at further date!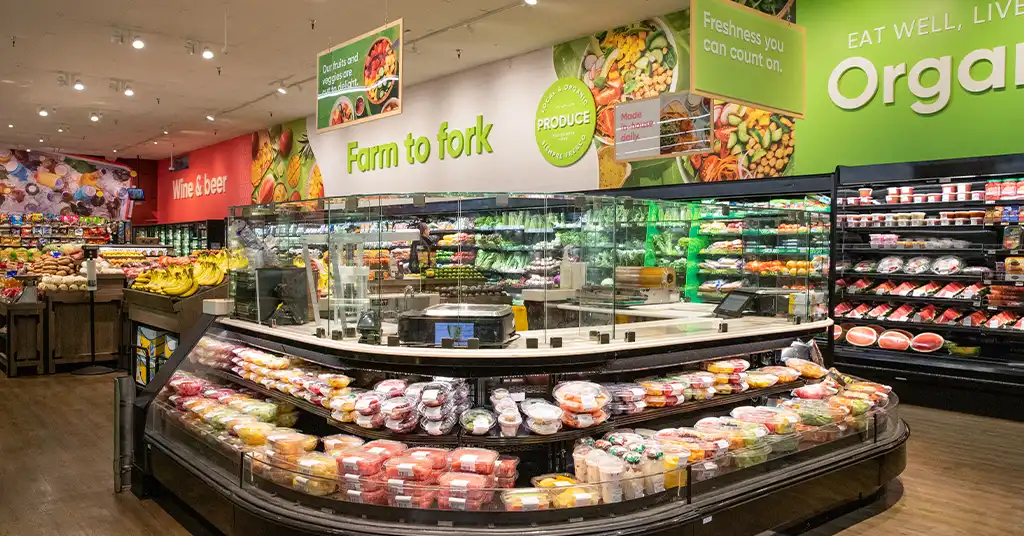 What will each store be receiving?
One of the key additions we are implementing is a fresh cut produce station. This will enable customers to enjoy a wide variety of high-quality, freshly prepared fruits and vegetables. With the convenience of the station, our customers can easily access and incorporate healthy ingredients into their meals, saving them valuable time and effort.
Additionally, we are introducing a full-service bakery and service deli. Customers will have access to a delectable assortment of freshly baked goods, including bread, pastries, and custom cakes. Our service deli will offer a range of delicious and convenient options, such as freshly sliced deli meats and cheeses, ready-to-eat sandwiches, fried chicken and salads.
An exciting new addition awaits our customers at our stores, freshly made sushi. We understand the growing passion for sushi and the desire for diverse dining choices. Our sushi chefs from Fujisan will prepare sushi using only the finest ingredients, ensuring that each bite is a delightful and fulfilling experience.
In addition to these fresh amenities, our stores will undergo various other upgrades to enhance the overall shopping experience. This includes an updated layout to optimize convenience and accessibility, new flooring to create a clean and inviting atmosphere, refreshed restrooms for customer comfort, and refurbished check stands to ensure efficient checkout processes.
If necessary, we will also address exterior enhancements such as upgrading the landscaping, ensuring that our stores are visually appealing from the outside as well. Freshly painted parking spaces will be implemented to maintain a clean and organized parking area. Furthermore, we will prioritize ADA (Americans with Disabilities Act) upgrades to ensure accessibility and inclusivity for all customers.
At Stater Bros. Markets, we are dedicated to continuously improving our stores and providing exceptional service to our communities. The introduction of fresh amenities, along with the various updates and enhancements, reflects our commitment to delivering a superior shopping experience that our customers can rely on.