Saint Patrick's Day or the Feast of Saint Patrick is celebrated on March 17th every year. The holiday has been celebrated since before the 17th century, starting in Ireland. The holiday's purpose is to honor the former patron saint of Ireland, Saint Patrick, and his accomplishments.
St. Paddy's Day is now celebrated worldwide from Ireland to the United States. It's a celebration of Irish culture that consists of wearing green clothing, St. Patrick's Day parades, drinks, and traditional Irish foods. These foods include corned beef hash, Irish soda bread, cabbage, and foods dyed with green food coloring. Try these five traditional St. Patrick's Day foods for your holiday party and add festive drinks like Guinness beer and cocktails made with Jameson whiskey.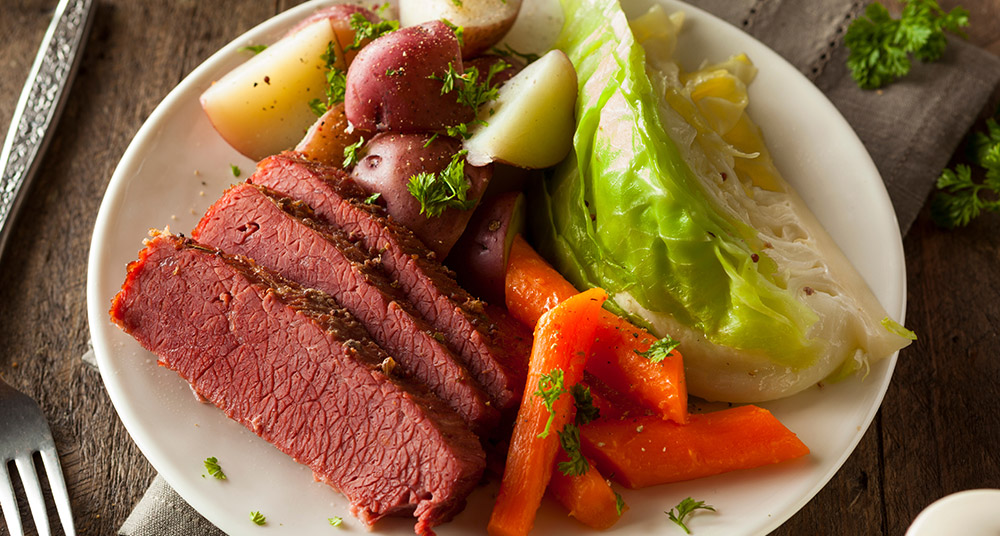 The most popular food to eat on St. Patrick's Day is Corned Beef with Cabbage! It's cooked in a slow cooker or oven and served with a side of Colcannon. You can follow the recipe we have posted here to create your own.
Served as a side dish, Colcannon is an Irish spin on traditional mashed potatoes. Colcannon is regular mashed potatoes mixed with cabbage that has been cooked with onion until it's tender. These mashed potatoes are the perfect side for your corned beef hash.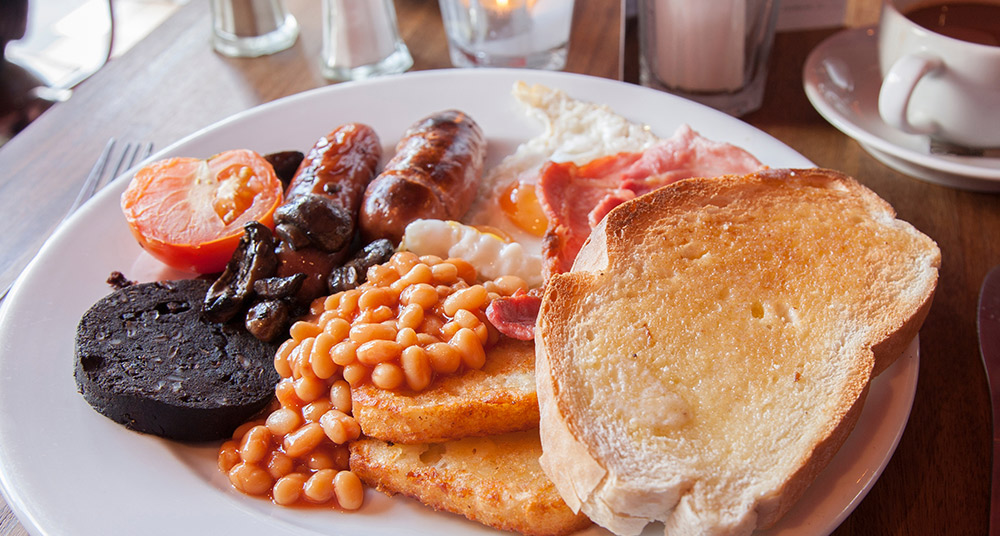 Traditional Full Irish Breakfast
A full Irish breakfast is the perfect way to start your holiday festivities. A full Irish breakfast consists of bacon, eggs, sausage, beans, mushrooms, grilled tomatoes, tea, coffee, and toast with marmalade or butter. You can grab everything you need for your Irish breakfast here.
Corned beef and cabbage not your thing? That's okay, you'll love an Irish Shepherd's Pie instead. The pie consists of cheese, potatoes, lamb, peas, and carrots. When baking the pie a Dutch oven is used to capture the flavor, follow this recipe to try this delicious dish.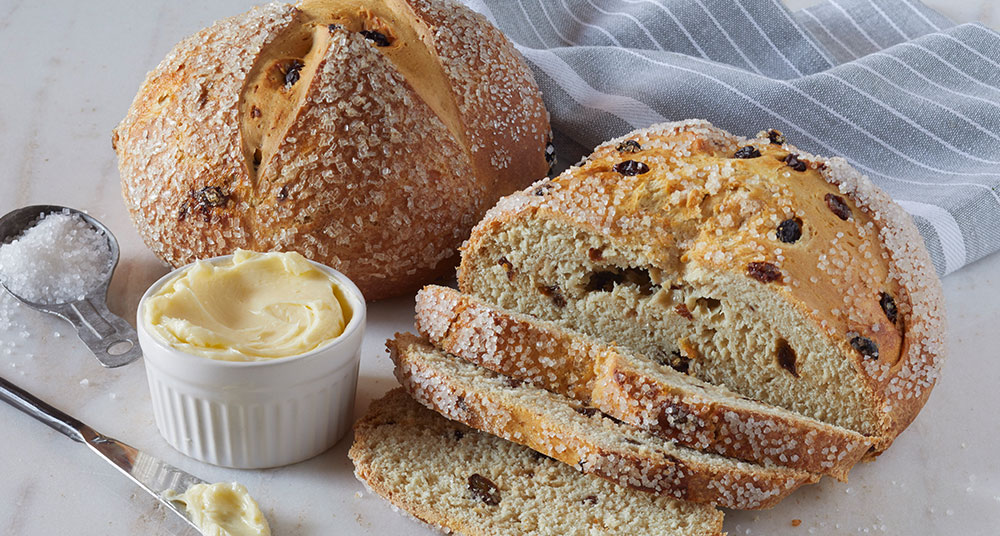 Irish Soda Bread
Irish Soda Bread is a versatile baked bread that can be used in many ways. It gets the name from the way it's baked; using baking soda instead of yeast to leaven the bread. You can enjoy Irish Soda Bread sliced with a bit of Irish butter or use it as a base for other delicious recipes. It can be used to make tasty French toast, bread pudding, or even delicious scones, which we have a recipe for here.
These traditional foods and recipes will help you celebrate and indulge in the culture in Ireland. Remember to wear green and eat lots of cabbage on March 17th. Happy St. Patrick's Day!