Stater Bros. Charities exists to nourish our communities. We're committed to being there for our neighbors. And that's why every holiday season we help alleviate hunger by raising critical funds through the Harvesting Hope campaign. Since 2008, thanks to the generous support of our customers and teammates, we've invested more than $9.1 million in the fight against hunger. These critical funds have helped to provide over 45 million nutritious meals to children, seniors, and families facing food insecurity in Southern California. Turns out giving a little, really gave a lot. A warm thank you to all who supported.
Where do the Harvesting Hope funds go?
Funds raised during the Harvesting Hope campaign are from the community, for the community. And to us, nothing is more important than making sure the funds we've raised here, stay here. So, we're partnering with local and regional food banks and other hunger relief organizations throughout Southern California to help our neighbors in need.
$1 Provides Up to 5 Meals.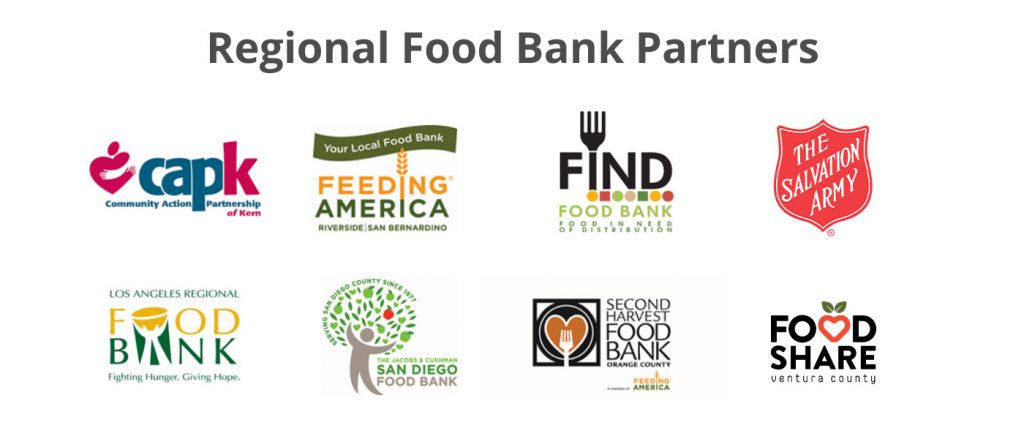 Community support makes a difference.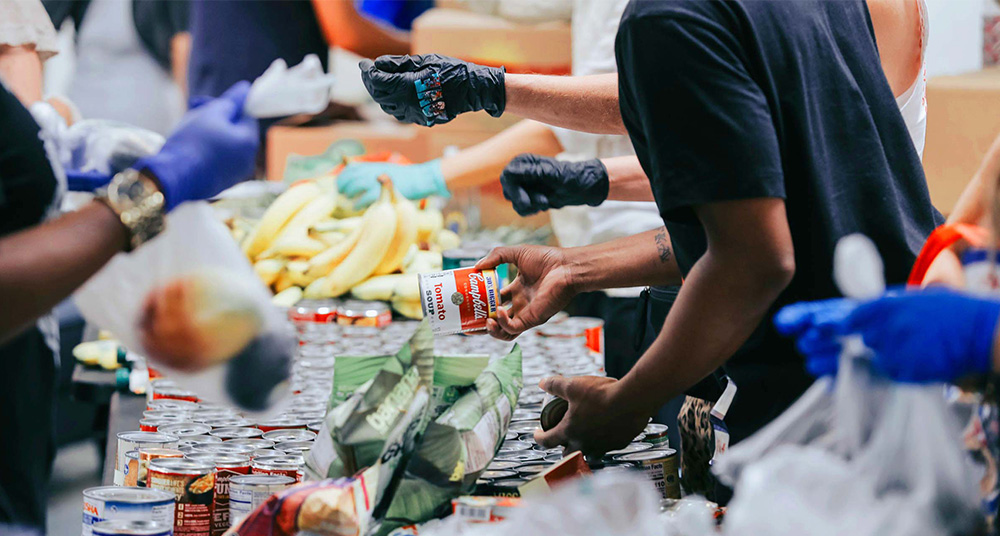 Fighting Hunger
In California, 1 in 10 people and 1 in 7 children face hunger in California. No one should have to decide between buying groceries or paying rent. Also, no senior should have to choose between food and medicine, and no parent should have to skip a meal in order for their children to eat.
Harvesting Hope funds support hunger relief efforts at local food banks, food pantries, community kitchens, shelters, and school-based programs. Our community partners are hard at work providing fresh and nutritious food to vulnerable children, families, seniors, and veterans.
Feeding Hope
Many of our neighbors continue to struggle with financial hardship. They find themselves having to make difficult choices. Pay bills or eat? Thanks to all who supported the Harvesting Hope campaign, individuals and families can now focus on work, school, and financial stability. Providing them hope for a brighter tomorrow.
How to Donate?
There are many ways to contribute and support Harvesting Hope. You can drop your spare change into our coin canisters at any of our check stands. For a seamless mobile giving experience, simply text STATER to 41444 to make a donation. Additionally, consider adding a $5 donation card to your order during checkout. For more information on our harvesting hope campaign, please visit Harvesting Hope – Stater Bros. Markets.
Stater Bros. Charities is a 501(c)(3) nonprofit organization that supports the critical needs in the communities where Stater Bros. Markets teammates live and work.