Sponsored by Stater Bros. | Written by Jenny Favela
Stay healthy during the fall harvest season.
The Autumn season is the middle transition from summer to winter, daylight becomes shorter and the temperature begins to cool down. You might even see yellow, orange and red leaves on the trees and leaves falling to the ground.
For some of us, the colder weather tends to make us want to eat, I know that's the case for me! The great news is… Autumn season offers something special— delicious produce that are traditionally harvested at this time, which means extra perfection! When you walk into Stater Bros. you'll notice many fresh produce options, below is a list of healthy Autumn superfoods! See more information about Stater Bros. Produce Department.
Apples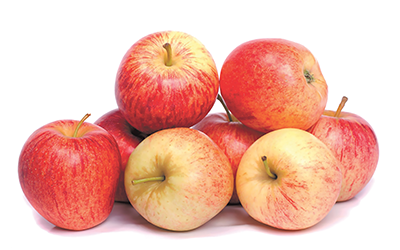 Full of antioxidants and supply generous helpings of immune-boosting vitamin C, sweet or tart apples are an easy satisfying snack. The Academy of Nutrition and Dietetics state apples can help reduce blood pressure.
Pomegranates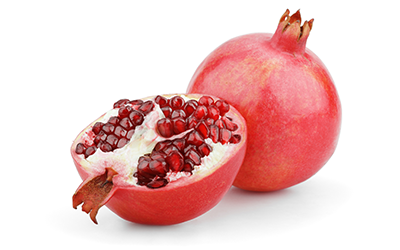 According to Journal Advanced Biomedical Research, pomegranates help prevent or treat various disease risk factors including high blood pressure, high cholesterol, oxidative stress, hyperglycemia, and inflammatory activities.
Brussel Sprouts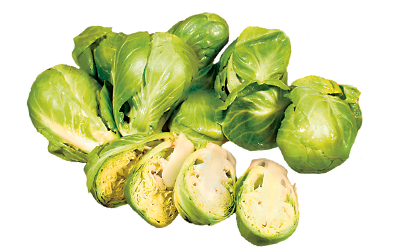 Brussel Sprouts are rich in vitamin K, which is needed for blood clotting and bone health. The amount of vitamin C helps with tissue repair and the high fiber content helps support regularity and gut health.
Pears
Pears help with mild digestion problems and believe it or not, some people apply pears directly to skin as a drying agent (WebMd).
Beets
The juice from beets can improve athletic performance, lower blood pressure, and increase blood flow.
Cranberries
Full of vitamin C and fiber, these seasonal superfood has disease-fighting antioxidants. Now is the time to buy cranberries fresh.
Sweet Potatoes
Research suggests when you increase your intake of plant foods such as sweet potatoes, there is a decrease in the risk of obesity, diabetes, and heart disease. More sweet potatoes please!
Persimmons
According to Healthline, persimmons are packed with nutrients with vitamins A, C, E K, and B6. They are rich in thiamin, riboflavin, folate, magnesium and phosphorus. Wow! Now that's a lot of vitamins. You'll be surprised to learn that persimmons also support eye health—move on over carrots!
Artichokes
Intimidating but good for you—the artichoke is full of folate, dietary fiber, and vitamins C and K. They are packed with antioxidants ready to boost your immune system (WebMd).
Butternut Squash or Winter Squash
Loaded with vitamin A, according to WebMd, the butternut squash is also a great source of fiber, potassium, and magnesium. The bonus… It's fat and sodium free!
Pumpkins
Finally, the finale of Autumn healthy foods—pumpkin. According to the National Cancer Institute, pumpkins have antioxidant beta-carotene that may play a role in fighting off certain cancers. The pumpkin seeds are rich with amino acids that are important in producing serotonin, which helps improve your mood.
Related Videos: